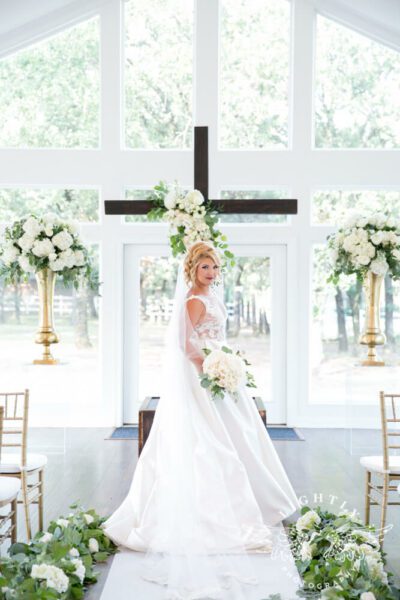 Why is it important to discover the look and feel of your wedding? Before you start the full planning of your wedding, picking out some select wedding aesthetics you love is an essential foundation. Knowing what you have in mind prior to picking out vendors and choosing the decor is an obvious must. The other reason is that it gives everyone involved, including you and your partner, clear direction. Laying out the rest is a lot more simple when you have the ground work down.
Collect Inspiration
Of course, everyone raves about their dream Pinterest styled wedding coming true. You'll be able to find a lot of inspiration there, but also consider looking at sites like The Knot as well as your favorite boutiques, gardens, restaurants, etc.
Collecting wedding inspiration specific to Texas will be extremely helpful with nearby vendors contributing to the wedding look. The DFW wedding vendors that helped out with the weddings that are close to your aesthetic will be able to emulate something similar at Lone Star Mansion.
Questions to Ask

If you're needing further guidance, here are some vital questions to ask yourself when deciding your DFW wedding aesthetic:
What is the overall mood you want for your wedding? Are you looking for calm and romantic or quirky and adventurous? Try pairing a few different adjectives and feelings to associate with what you're looking for.
How would you describe your personal style? A good place to start is looking at your wardrobe and home interior. What makes you the most happy about these items? Is it the color, texture, cut, smell, etc? Write down a few of the senses that come to mind to determine your style later on.
How would you describe your partner's style? Ask your partner about some of their favorite belongings and then ask them what they love most about it. They may already have a pretty good inclination of their style too, so tailor the questions to their personality.
Do you want guests to feel an experience you create or they create? Are you wanting your guests to feel like they're having a ballroom dance escape or something more intimate and grounded? Put yourself in your guests shoes and imagine what you'd like them to experience.
With these major questions in mind, you'll be able to decipher a mix of aesthetics that will cater to you as well as your partner and guests. Get in touch with us if you have any questions about making your dream come true at Lone Star Mansion.
Additional Resources: