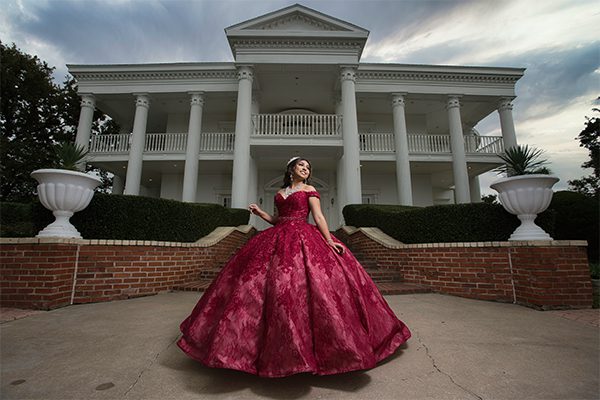 Quinceañeras at the Lone Star Mansion
Every parent and daughter dreams of the day when they get to celebrate the coming of age transition from childhood into being a young lady. At Lone Star Mansion, we strongly believe that every little girl deserves to be treated like the princess she is and to be celebrated in an enchanting place surrounded by loved ones.
The Lone Star Mansion is proud to be DFW's premier quinceañera venue. Our gorgeous 3-story antebellum-style mansion with over 20 acres of breathtaking grounds will be the perfect backdrop for all of the magical moments of the special day. From the moment she makes her big appearance in her immaculate dress complete with a sparkling crown, to the exchanging of her shoes and an unforgettable dance with her father, you can rest assured that our staff will keep the background operations going so all you have to do is enjoy.
No Dream Is Too Big for the Lone Star Mansion
Lone Star Mansion offers a wide range of event spaces, allowing your girl to pick the perfect place for her to celebrate her quinceañera. Here are our two most popular options:
Lonestar Mansion's Quinceañera Princess XV Package
Lone Star Mansion is proud to offer extensive services to ensure that your daughter's quinceañera goes off without a hitch. Our staff works hard in the background, allowing you to enjoy every moment without being bogged down by the details. You can find out more information about our Quinceanera Princess XV package here.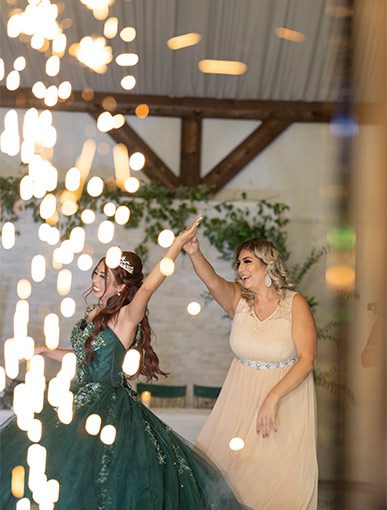 Book Your Tour of the Lone Star Mansion!
The team at the Lone Star Mansion is committed to creating the quinceañera of your daughter's dreams. She will truly feel like the princess she is when she is surrounded by loved ones and a gorgeous venue that adds in that magic spark at every moment. Contact our team today to schedule a tour of our incredible mansion or to talk with one of our event planners.