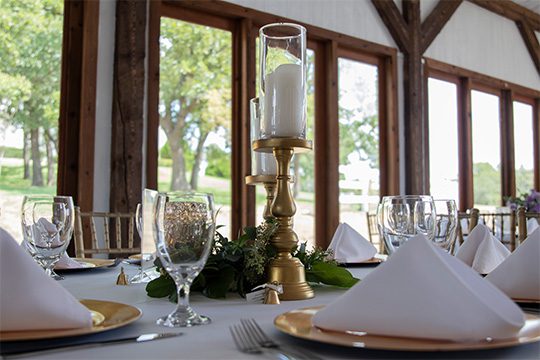 Award Ceremony Venue in DFW
Whether it is an award ceremony for a local sports team or a business handing out awards for excellence in the workplace, the venue space matters. Not only do you want a space big enough to host your entire guest list, but you also want to impress your guests by surrounding them with elegance and beauty. If your organization is planning on hosting an awards ceremony in the DFW Metroplex, make sure you check out the Lone Star Mansion.
This gorgeous antebellum mansion is perfect for your team's entire event. From gorgeous grounds that captivate the imagination to the incredible architecture and style of the mansion itself, your guests will feel like they are being treated like royalty. Whether you are planning on using live music, a DJ, or you want to host an immaculate dinner, the Lone Star Mansion's party planning team can help bring your dreams to life. Here is more information on our award ceremony services:
No Matter How Big or Small Your Guest Is, We Have a Space for You
One of the aspects of the Lone Star Mansion that makes it unique is the different reception spaces available. From a gorgeous poolside courtyard to an intimate iron gazebo, we can host parties both big and small. Here are the different sites our venue has available:
Poolside courtyard reception site: This beautiful poolside courtyard is perfect for an outdoor awards ceremony. The impressive antebellum mansion will serve as a unique backdrop, creating the perfect photo opportunities as individuals come up to accept their awards.
Fountain courtyard ceremony site: For individuals who are looking for a smaller space to host their awards ceremony, the fountain courtyard may be the best option. Here, the mansion serves as the backdrop for the event, and guests can take more intimate photos with their family and friends in front of the immaculate fountain.
Ballroom reception site: Our ballroom can be decorated to handle all kinds of events. With an elegant chandelier, wood flooring, and panoramic windows giving a fantastic view of the grounds, your guests will be stunned and thrilled by the majesty of your event. This venue can hold up to 125 guests, making it an ideal setting for larger ceremonies.
Carriage house reception space: With the ability to accommodate 300 guests, this site is one of the biggest on our property. It has french style windows that give a beautiful look out onto the grounds. With the mansion in the background, this site is picture-perfect, allowing guests to capture the accomplishment of their loved ones and build a memory they won't forget anytime soon. 
Book Your Tour of the Grounds Today!
The Lone Star Mansion would be honored to host your organization's next awards ceremony and give your guests an experience that they will not soon forget. From decorations to food, we can help you plan out every detail and bring your dream to life. Contact our team today for more information on our services or to schedule a tour of the grounds.