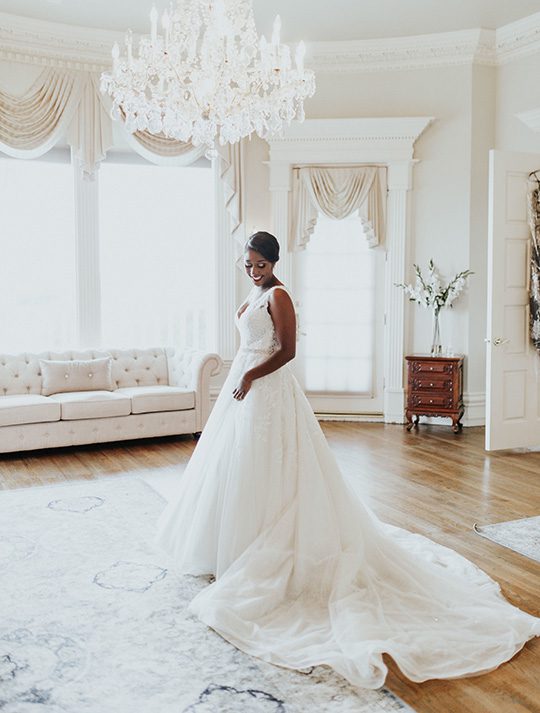 Lone Star Mansion is proud to be DFW's premier wedding destination! With a breathtaking 3-story antebellum-style mansion surrounded by 20 acres of gorgeous property, you will truly walk down the aisle surrounded by beauty and love. Trust our team to plan your perfect wedding day. Our team helps you through the planning stages, leaving no detail out so everything runs smoothly during your big day!

The team at Lone Star Mansion receives many questions about our services; use this FAQ page to find answers! If you have additional questions, please reach out!
What Ceremony and Reception Spaces Are Available at the Lone Star Mansion?
Oak Tree Ceremony Site: This stunning area is located underneath a gorgeous oak tree that overlooks the rolling hills and private lake, and it is perfect for a sunset wedding. This space provides an intimate area surrounded by nature and your loved ones.
Poolside Courtyard Ceremony or Reception Site: With the mansion as a backdrop, this area is perfect for either your ceremony or reception. The gorgeous pool makes for unique picture opportunities!
Iron Gazebo Ceremony Site: Situated on an island that is accessible only by an ornate footbridge encompassed by our private lake, the Iron Gazebo is an extravagant site that is both intimate and perfect for wedding photos.
Fountain Courtyard Ceremony, Cocktail Hour, and Reception Location: Perfect for your ceremony, cocktail hour, or small reception, the fountain courtyard is a gorgeous area located right in front of the Lone Star Mansion. The fountain makes the perfect location for unique and fun photos!
Parlor Ceremony or Cocktail Hour Location: If you are looking for an indoor wedding or cocktail hour space, the parlor may be the right spot for you. Featuring beautiful crown molding, columns, crystal chandeliers, and a roaring fireplace, you will feel like you are in your very own castle during your big day.
Ballroom Ceremony or Reception Space: One of the most popular spaces for either a ceremony or reception is our ballroom. It boasts elegant crystal chandeliers, wood flooring, and panoramic windows to let in beautiful natural light and show off the gorgeous grounds.
Carriage House Reception Space: The carriage house has gorgeous French style windows on nearly three complete sides to show off the immaculate grounds, making it the perfect space for incredible photos.
Do You Offer Tours?
Yes! Our team would love to walk you through the different spaces available on our grounds and help you find the perfect spot for your wedding ceremony and reception.
Can I Use an Outside Caterer?
The Lone Star Mansion is teamed up with a wonderful chef who makes mouthwatering food. Because of this, we do not allow outside catering. However, if you do not see a menu you love, we are more than happy to work with you to ensure you are getting the best food for your wedding day.
What About Other Outside Vendors?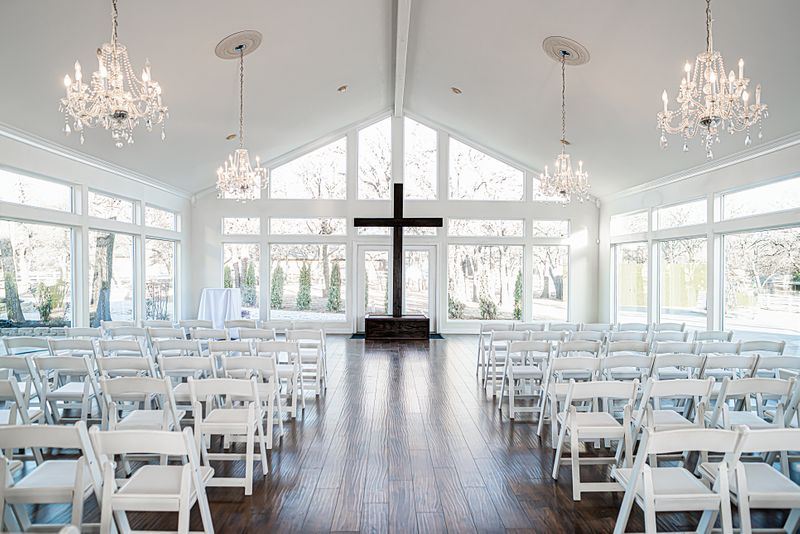 Lone Star Mansion has an onsite vendor that we work with closely for the sale of alcohol.
Other than that, our team wants you to be able to work with those whom you love! So if you have a special florist, photographer, or baker to make your wedding cake, we would love them to work with you. If you are not sure what vendors to look for, our team has a list of preferred vendors that work closely with our team! We know that they can help make your day the best day ever!
Is There a Cake Cutting or Corkage Fee?
Absolutely not!
Can We Rent a Room at the Mansion?
The Lone Star Mansion does not rent out rooms to our brides/grooms or guests, but we are more than happy to refer you to some nearby hotels. Some of these hotels offer a shuttle service to ensure that your guests can get to the Lone Star Mansion safely and on time.
What Happens If It Rains on the Day of Our Wedding?
Our team has multiple options to move your wedding indoors to keep you and your guests dry. All of our weddings are planned with a contingency plan for this purpose, to make sure that your special day has no unnecessary headaches.
Are Pets Allowed To Be Part of Our Wedding Day?
Yes, they are! The Lone Star Mansion team understands that pets are family, and as such, are more than welcome to be a part of your big day. However, we do have breed and size restrictions for safety purposes, and they will not be allowed to be inside any of the buildings. For more information, reach out to our team!
Will There Be Other Weddings Going On at the Same Time as Ours?
Never! The estate is reserved for you. No one is allowed on the property the day of your wedding except for staff, your guests, your vendors, and of course, you!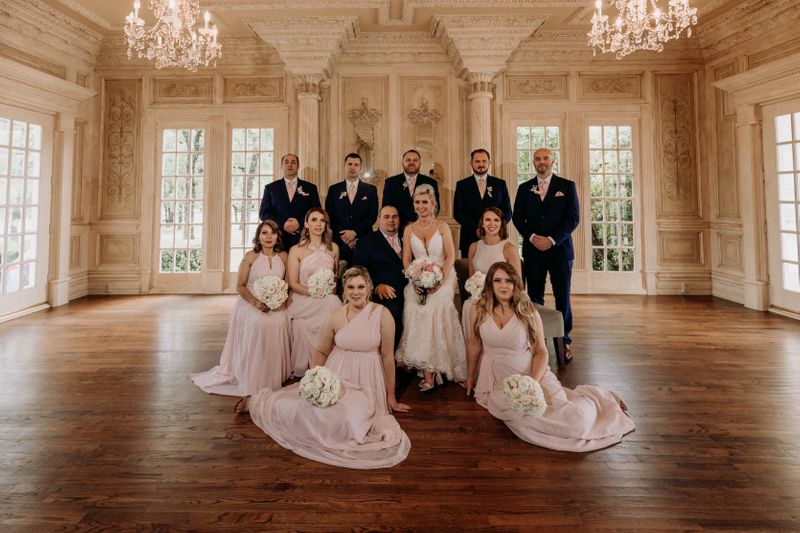 What Time Can We Arrive at the Mansion On the Day of the Wedding?
This depends on the package that you choose, but typically access to the mansion begins at 11 a.m. on the date of your wedding.
Ready to Plan Your Perfect Wedding? Schedule a Tour Today!
The staff at the Lone Star Mansion would be honored to host your special day! Our gorgeous grounds will be the perfect place to say "I Do" and are sure to capture the imagination of your guests! Contact our team today for more information on our services or to schedule your tour!