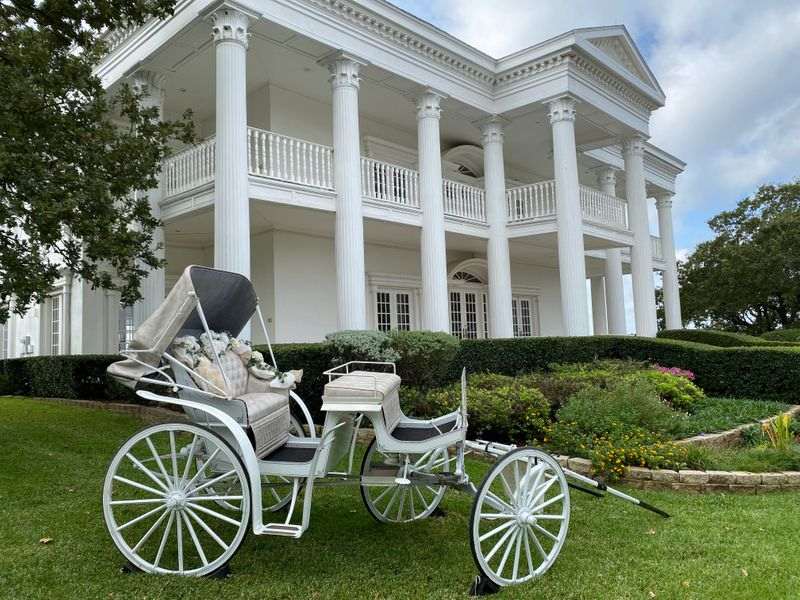 Whatever Your Big Event, The Lone Star Mansion Is the Perfect Venue
With 20 acres of private property and a gorgeous three-story antebellum-style mansion, Lone Star Mansion is DFW's most coveted event space. Situated in the quiet countryside of Burleson, Texas, right outside of Fort Worth, you and your guests will be amazed by the breathtaking sites.
The team at the Lone Star Mansion is proud to help individuals and couples host their special events, whether it be a dream wedding or a memorable bar-mitzvah. Here is more information about the types of events that the Lone Star Mansion is proud to hold:
Weddings:
The Lone Star Mansion offers many spectacular wedding packages to ensure that your day is perfect from start to finish. From jaw-dropping sites, such as our gorgeous ballroom, to incredible amenities for the bride and groom, such as the bridal spa, you can rest assured that everything will run smoothly and surpass your expectations. Contact our wedding team today for more information about all that we have to offer for the bride and groom!
Awards Ceremonies:
With both small and large event space sites, the Lone Star Mansion is the perfect place for any awards ceremonies. Wow your guests and make the recipients of the awards feel on top of the world by hosting your special event at one of our incredible locations, such as the Fountain Courtyard or inside of the incredible Carriage House.
Debutante Balls:
Lone Star Mansion's elegant ballroom is perfect for a debutante ball. With gorgeous crystal chandeliers, wood flooring, and panoramic windows showing off the spectacular property surrounding the mansion, this is an ideal setting for this special event. Both ladies and men will feel like princesses and princes as soon as they step into the room. With the ability to hold up to 300 guests, you will find nothing like it in all of Texas.
Banquets and Galas:
Whether you are choosing our gorgeous poolside courtyard or hosting a smaller event in our parlor, the Lone Star Mansion is the perfect place for your next banquet or gala. With eye-catching views of the property, gorgeous architecture of the mansion, and an air of pride, this gorgeous venue lends itself well to any and all events, no matter the occasion. Contact our team today for more information.
Quinceaneras:
When it comes to hosting the perfect Quinceanera to celebrate your daughter's special day, the Lone Star Mansion is the place to be. The stunning views of the Mansion and property will have her feeling like a princess, allowing every moment to be filled with confidence and grace. Our venue can handle a multitude of different size parties, whether you have 100 or 300 guests, we have the perfect solutions for you!
Company Events:
For your next company event, why not spoil your team and host it at the beautiful Lone Star Mansion. With many different areas to choose from, we can help your party wow your employees or clients with incredible views and an exceptional team to make your event truly special. Whether you are planning your next Christmas party or throwing a thank you event for your staff or clientele, we can help make it a truly memorable experience.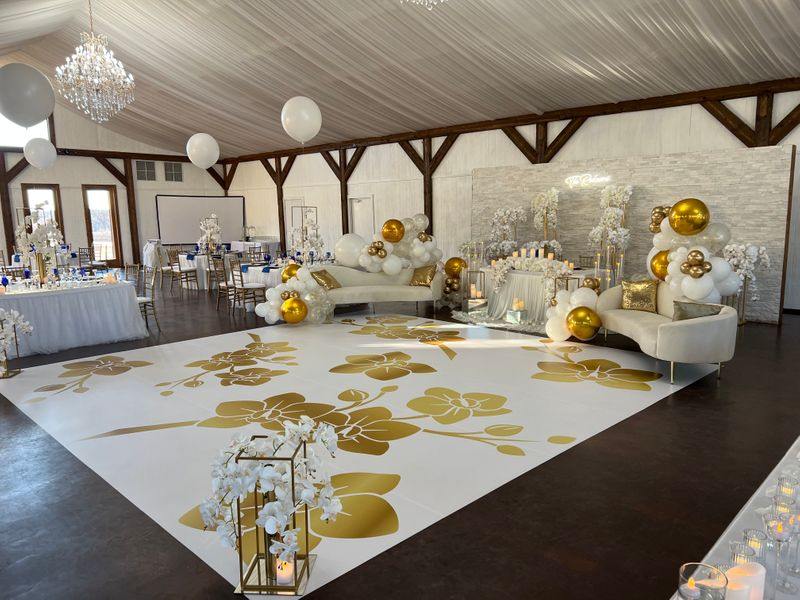 Parties:
From sweet sixteen birthday parties to a bridal shower, we can help make any party truly spectacular at the Lone Star Mansion. We offer many different sites to accommodate whatever type of party you are planning. Whether you want a quiet event at the Iron Gazebo or a large party at our poolside courtyard, we have the perfect site for any occasion.
Bar Mitzvahs:
Bar Mitzvahs are an extremely important event for the Jewish community as it signifies the coming of age for their boys and girls. The Lone Star Mansion's team recognizes the special symbolism of this event, which is why we go to great lengths to ensure that yours is truly magical. Surrounded by the beauty of the Texas landscape, combined with the beauty of the mansion, and the love from family and friends, the Lone Star Mansion is one of the best places to host your Bar Mitzvah and to ensure they never forget this momentous occasion.
Request Your Tour Today
The Lone Star Mansion has set itself apart from its competitors with its gorgeous views, accommodating staff, and drive to make each event truly special. Contact our team today for more information on our services or to request a tour!