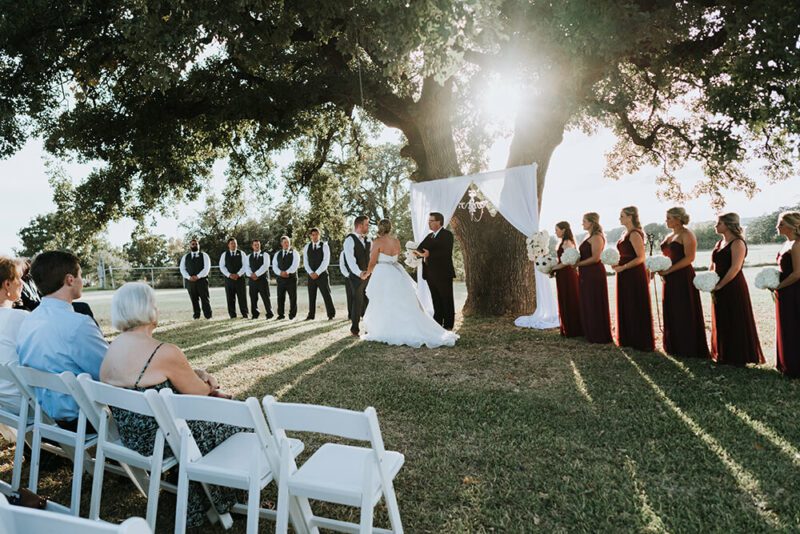 Wedding Rules You Can Ignore
Wedding etiquette has changed over the years. Brides and grooms tying the knot these days have much more freedom when planning their big day, and they are certainly getting creative! Whether you want to keep the traditions alive and showcase old traditional ways or do something new to switch it up, your big day will be as unique as ever. Here are some wedding planner rules that you can undoubtedly break. (Remember, rules were meant to be broken!)
Matching Bridesmaids
Bridesmaids are known for wearing the same dress in the same color. While some love this traditional look, in today's world, bridesmaids certainly don't have to wear the same dress anymore. Some brides opt for a mix and match look, while others are ditching the idea of dresses altogether and opting for skirts or jumpsuits. Letting your bridesmaids wear different styles helps ensure your bridesmaids feel good on your wedding day, and they may even wear the dress again.
Honeymoon Right Away
Nowadays, it's rare that couples leave the wedding reception and head straight to the airport. More couples are waiting weeks or months after their wedding for their honeymoon. With demanding work schedules and tighter budgets, it can be hard to take the time or book your dream honeymoon. It's better to go when both of you can take time off and relax together.
Bride's Family Pays for the Wedding
While it was once traditional for the bride's family to pay for the majority of the wedding, this isn't the case anymore. When it comes to paying the bill, there is usually a mix of funds from the bride's family, the groom's family, and the couple tying the knot. Some couples are even paying for the wedding entirely on their own. Being able to spread out the expenses helps reduce stress during the planning process on the couple and on both families.
Inviting Everyone 
It's tradition for parents and even grandparents to make suggestions for your guest list, and it can be hard to please everyone on your big day. As more couples are getting involved financially, they realize that you don't have to invite everyone – especially if it doesn't fit your budget. Invite friends and family who know and love you, the people that you want to include, and celebrate with on your big day.
Start Time
While it's been a tradition to list your ceremony time on the invitation, couples are starting to realize that their actual start time doesn't have to be listed on the invite. Some couples encourage their guests to arrive 30 minutes earlier, especially if they are afraid of guests arriving late. Worried that guests will get bored arriving early? Include our next tip to give wedding goers a fun reason to mingle.
Cocktail Hour
A cocktail hour doesn't have to happen after the ceremony; you can hold it before! Start the day off with a pre-ceremony cocktail hour full of your favorite cocktails and mocktails for guests to enjoy as they mingle. This also gives any tardy guests a bit of wiggle room to join before heading to the ceremony.
Ceremony Music
Classical music has been the go-to for many years when it comes to the ceremony music. More couples are starting to branch out from traditional music and opting for live jazz or bands to play more upbeat music or cover their favorite songs. It brings a fun atmosphere to walk down the aisle to and helps to liven up the ceremony.
Ready to book your dream wedding? Contact us today!