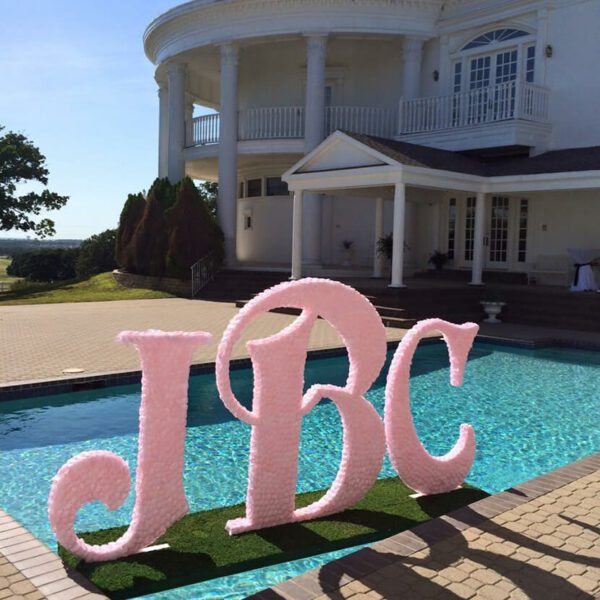 While traditional weddings are beautiful, we love seeing couples adding their own unconventional spin on their big day. From your nuptials to the food, there are so many fun ways to add your own twist to your wedding. If you're thinking of adding some out-of-the-box ideas to your wedding, we've got you covered! Read on to find the perfect way to create an unconventional wedding.
Surprise Everyone
Skip the stress of planning a wedding and opt for a low-key yet spontaneous option. It removes all the pre-wedding planning and fuss and allows you to ditch the formalities. Get your guests together by inviting them out to an engagement party to celebrate your love. Secretly hire an officiant and make sure they are there on the big day. Surprise your guests with your nuptials – no one will expect it!
A Twist on Flowers
Go for an unconventional route with your flowers by skipping the flowers all together. For a more natural look, try greens or leaves. It adds a natural texture to your wedding and is a fun twist to traditional photos. If you are looking for a rustic addition, try having your bridesmaids walk down the aisle with lanterns. It adds a touch of rustic elegance to your big day. For a whimsical twist, opt for sweets, like cotton candy. It's unexpected and can be customized to your wedding colors – and the bridesmaids can take a bite after the ceremony.
Opt for Your Favorite Food & Drinks
Get unconventional with your food and drinks by opting for all of your favorites! For a more family-style feel, skip the traditional dinner plate and opt for a buffet style. The guests will have a spread to choose from and can get seconds on all of their favorites. Include fun options like a gourmet pizza bar. Everyone loves a good slice of pizza, and the guests will surely be talking about it for years to come. Have a sweet tooth? Skip the pizza bar and opt for a candy bar. Fill it with all of your favorites, and be sure to add bags so guests can take some home.
Skip the Cake
Skip the traditional, tiered white wedding cake. If you find yourself loving cupcakes or cookies, opt for your favorite instead! Whether you want a tower of cupcakes, a stack of cookies or brownies, or a dessert table filled with your favorite pastries, your guests (and you!) will appreciate the twist on the typical sweets.
Choosing a Time
While most weddings fall in the afternoon or night, there is nothing saying that it needs to follow a specific timeline. Shake things up with a morning ceremony and a lunch reception or afternoon drinks before a ceremony under the stars.
Digital Invites
Go Digital with your wedding invitations. It's a unique way to invite your guests to your big day and helps streamline the RSVP process. Not only is it unique, but it is eco-friendly and a great affordable alternative. Pair with a wedding website that will tell your guests the important details like common FAQ, details of the big day, and fun facts about you and your partner.
Opt for Color
Ditch the white dress and wear a color that is unique to you and fits with your own personal style. Whether that means a colorful dress, a floral embroidered dress, or a bit of sequence – your big day is all about you and your partner! Choose a dress or outfit that you feel amazing in; your wedding day is all about feeling your best and celebrating your love.
Now that you have the ideas, it's time to book your wedding venue! Contact us today!
Additional Resources: