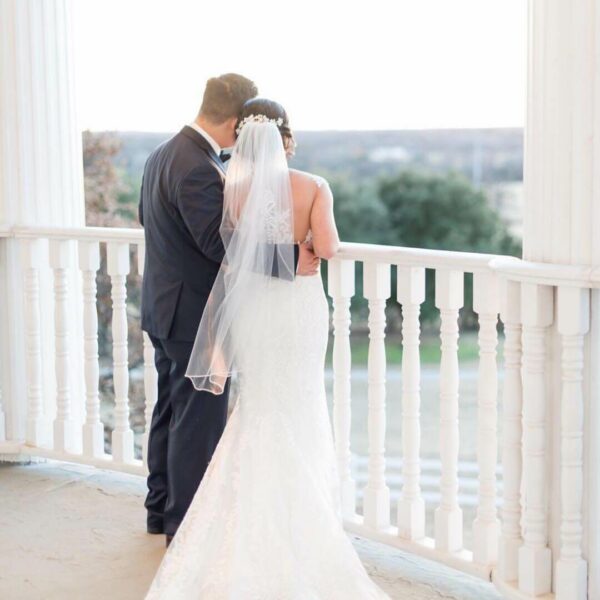 Selecting the Best Wedding Music
From the walk down the aisle to your walk-out music at your reception, having the right playlist will help make your wedding day that much more memorable. Music helps set the mood and tone of your wedding day, so it's essential to have a song that you and your partner love.
We've put together a few basic steps to help make choosing wedding music easier and have even put in some popular song recommendations to get you started.
Wedding Music Moments
When planning the music for your big day, it's essential to know the basics. Think about your ceremony and how many songs you will need for it. For most ceremonies, there are three moments to choose from; both processionals and the recessional.
For the reception, think about the different moments that you will need a song for such as:
Reception Entrance
First Dance
Mother-Son Dance
Father-Daughter Dance
Consider the Wedding Mood and Ambiance
Think about the specific feelings you want to create during each moment. The day is centered around you and your partner's love but ask yourself if you want it to be calm, upbeat, fun, or even instrumental.
Don't be afraid to pick something out of the box. If you love rap or hard rock, consider an instrumental or acoustic version to incorporate your favorite song. Choose songs that represent how you feel about your partner.
Wedding Music Favorites
If you are feeling stuck on finding the right songs for your wedding, don't stress! We've put together a list of some of the most popular wedding songs that couples are incorporating into their wedding.
Walking Down The Aisle
Walking down the aisle deserves a song of its own. Here are some of the most popular songs of the year.
"The First Time Ever I Saw Your Face" by Roberta Flack
"Can't Help Falling in Love" by Haley Reinhart
"Somewhere Over the Rainbow" by Israel Kamakawiwoʻole
"A Thousand Years" by Christina Perri
Wedding Ceremony Songs
Some couples prefer to have light music in the background during their ceremony. Here are a few of their favorites.
"I Will" by The Beatles
"If Not For You" by George Harrison
"Have I Told You Lately" by Van Morrison
"I Choose You" by Sara Bareilles
Wedding Entrance Songs
After the ceremony is over, the guests (and the bridal party) are ready to celebrate the newlyweds. The entrance songs tend to be more upbeat and high energy to mark the beginning of a beautiful marriage and the reception. Here are some favorites.
"Marry You" by Bruno Mars
"Shut Up and Dance" by Walk The Moon
"Can't Stop The Feeling!" by Justin Timberlake
Cake Cutting Songs
Whether you choose to cut the cake after dinner or at the beginning of your reception, opt for a sweet song that will make the moment that much sweeter.
"Can't Stop The Feeling!" by Justin Timberlake
"Sugar" by Maroon 5
"Cake by the Ocean" by DNCE
First Dance Song
The first dance is often at the start of the reception that kicks off the dinner. After the newlyweds are introduced, they usually have their first dance right then. It's a sweet moment between the two, and they tend to choose a sentimental song. Don't be afraid to think outside of the box; there are no rules! Here are some favorites.
"All of Me" by John Legend
"The First Day of My Life" by Bright Eyes
"Feel So Close" by Calvin Harris
Wedding Reception Songs
Feeling stuck on what reception songs to play? Start with your favorites! Here are a few popular songs to get your friends and family on the dance floor.
"Lover" by Taylor Swift
"XO" by Beyoncé
"How Long Will I Love You" by Ellie Goulding
"Sweet Creature" by Harry Styles
Ready to start your wedding planning? Reach out to book your wedding venue today!
Additional Resources: