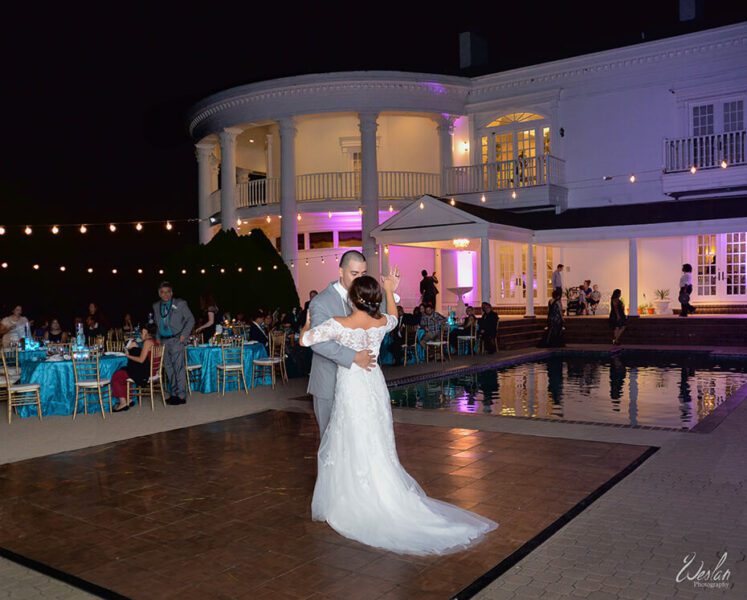 Texas weddings (especially in the Dallas area) are some of the most well-planned and executed weddings around, and it's not just about the wedding venue, the design or the decor. There are so many details to think about — the first dance is one of the most special moments at your reception. It's a moment you'll remember for the rest of your life, so picking the right song is not something to take lightly. A first dance song can be hard to choose so here are a few that we think will be perfect for 2018.
Perfect by Ed Sheeran
Can we just say that we think Ed Sheeran is the king of 2018 first dance songs? Ed's other first-dance favorite "Thinking Out Loud" – which was a major hit in 2017 ­– is going to be overtaken by Perfect as the top first dance song this year.
How Would You Feel (Paean) by Ed Sheeran
Love Ed Sheeran but want a first dance song that's a bit more unique? Then we recommend How Would You Feel (Paean). It's just as sweet but hasn't received the same air play.
"I'll Name the Dogs" by Blake Shelton
We think we will be hearing this as one of the top 2018 first dance song for country fans. With the cheeky lyrics and its upbeat feel, it is perfect for a laid-back celebration.
Adele – Sweetest Devotion
If you want a grand anthem to dance to for your first dance then Adele's Sweetest Devotion is for you. This passionate song is up there with Ed Sheeran for a perfect first dance song.
Lana Del Ray – Love
Lana Del Ray's dreamy, retro sound in this song is particularly gorgeous for a first dance. It's unique and a bit edgy, and just right for the couple who doesn't want a cookie-cutter wedding.
Charlie Puth – One Call Away
For those who ever had a long distance relationship, this one is for you! This light upbeat song will have you both singing and smiling as you dance for the first time together as husband and wife.