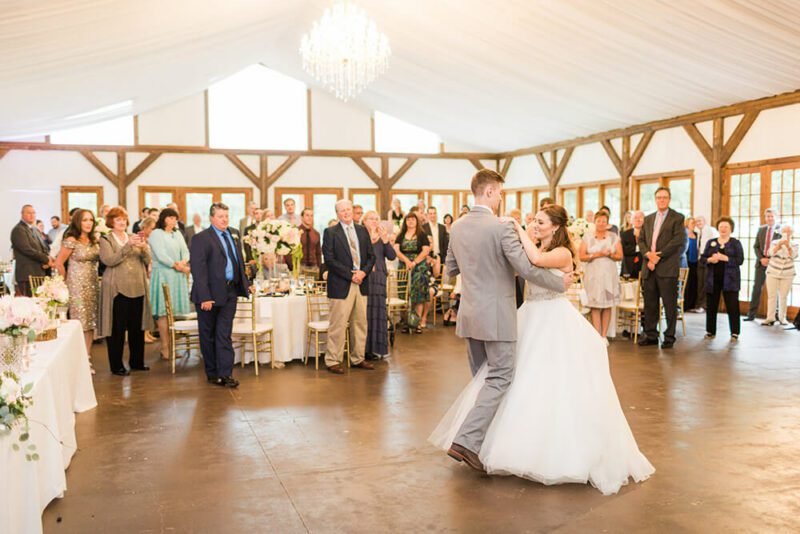 Your first dance is one of the most meaningful moments of your wedding day. The song you choose will be the song that brings back the sweetest memories of your special day for the rest of your life. DFW wedding venue Lone Star mansion has a few tips for choosing the perfect first dance song:
Think about your own personal love story. Some of the best songs that are chosen for a first dance are songs that are meaningful to you as a couple. What was the first song that you slow-danced to together? Or what about the song that came on the radio moments after you told each other "I love you"? Choosing a song based on moments like these will add sentimental value that you'll remember forever.
Focus on a genre. In addition to the meaning, think about the genre. You and your significant other's taste in music might differ. So to make your decision-making process easier, choose a genre that you both like and go from there. There are endless amounts of songs out there to choose from. Starting from a specific genre and working your way down will make the searching process a little easier as a result.
Lastly, think about the melody. The first dance during a wedding is meant to be slower and more meaningful. You want it to feel like the two of you are the only ones in the room. Therefore, you'll want to go for something a little gentler that allows the two of you to have a slow, special moment after months and months of crazy planning.
This DFW wedding venue has years of experiences and has witnessed endless first dances. You want this song to be something you'll remember happily forever. We feel that the three tips we've listed above will help you make the perfect decision when it comes to your first dance song!
Additional Resources: