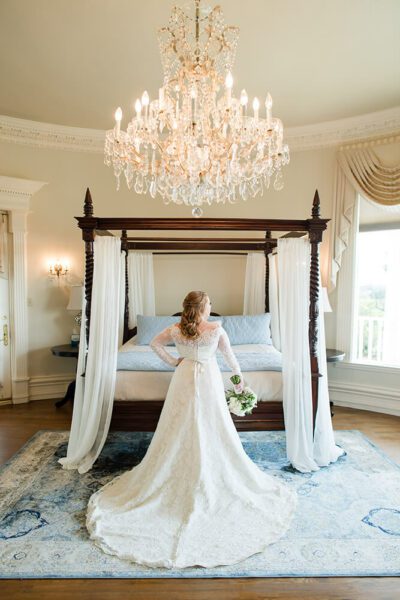 Inspired by recent Burleson weddings at our venue we've put together this list of 10 moments to have your photographer capture as you get ready for you big day.
Boudoir Beauty
Have a private mini boudoir session with your photographer before you put on your dress for as a post-wedding gift to your husband.
Admiring Your Dress
Have your photographer capture the dress as it hangs on the hanger or pose admiring the dress as you go to put it on.
Donning Your Dress
The big reveal of you in your dress is one of the best moments to capture both your expressions and the faces of your bridal party and mom as you show off your gorgeous gown.
The Spritz
Do you have a favorite perfume? Capture this moment as you spritz your scent on your arm or neck. These details are great to look back on.
Putting on the Sparkle
Whether it's pearls or diamond earrings, capturing these details of your outfit as you put them on will remind you of this special moment in the future – especially if they were a family heirloom.
Dress Details
Have your photographer focus on a particular detail of the dress that you love. Maybe it's the lace detailing or the key hole back.
Primping
Putting on that last swipe of lipstick or playing with your hair to get it just right is an important detail to include to tell the whole story.
Slipping into Your Shoes
Highlight your shoe choice by having the photographer capture them as you slip them on or have them stage the shoes with your ring in or on your shoe to shoe them off.
A Moment with Your Favorite People
Whether it's toasting with your bridesmaids or having your mom button your dress these are the moments you want to capture forever.
A View of the Veil
In the final moments get a view from the veil. Pretty soon you'll be walking down the aisle to get married to your best friend!