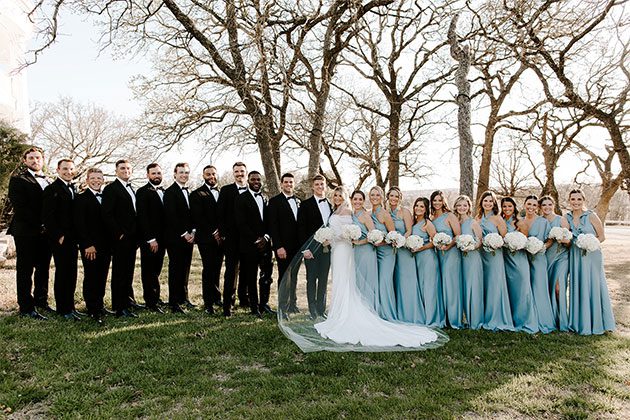 Everyone wants to have their dream wedding. From finding the perfect venue to picking out flowers for the bouquet, each choice goes into making your day picture-perfect. One of the most important aspects of any wedding will be the love and support you receive. That's where bridesmaids come in – to ensure you are comfortable, free of nerves, and enjoying every moment.
Choosing and asking your bridesmaids to be part of your wedding is an exciting part of the wedding planning process. Here are some helpful tips from the Lone Star Mansion's wedding planners to help you determine who to ask to be your bridesmaid and how to ask them to be a part of your Texas wedding.
Who Should I Pick to Be In My Bridal Party?
Before asking friends or family to be a part of your wedding, figure out who you want by your side. Obvious choices may include your best friend, a sibling, or even your future sister-in-law. Whoever you pick, they need to be able to meet the following characteristics:
They Are Trustworthy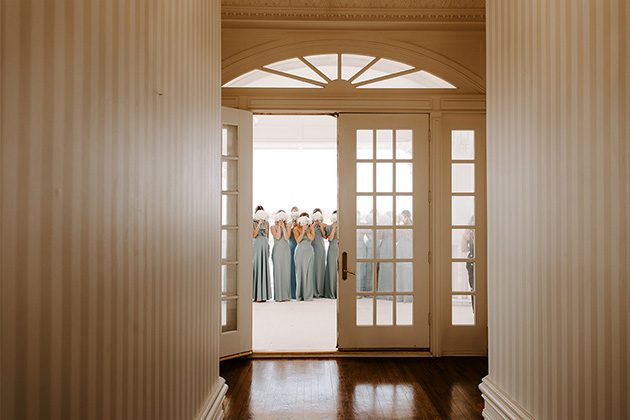 Being a bridesmaid is more than a mere title. It's a job. Bridesmaids are responsible for ensuring the bride feels comfortable on her big day. You want to be surrounded by individuals you can trust to be in the right spot at the right time. Those who will keep any special plans you have for your groom a secret, such as a special gift.
They should also be willing to help you with some unexpected aspects of getting married, such as holding the ends of your dress when you have to use the bathroom. (It sounds strange, but this is a very real part of the wedding experience. You don't want your dress taking an untimely dip!).
They Keep Your Best Interests In Mind
While friends or family members may expect to be part of your wedding, you will want to choose those whom you feel closest with. These will be the individuals who place your needs first, to ensure that all aspects of your day go off without a hitch. These individuals should prioritize you on your big day, avoid unnecessary drama, and handle last-minute stressors such as putting those last few decorations in place.
Don't be afraid to say no to pushy family or friends. Remind them that it is your wedding and your choice.
Other Considerations to Keep In Mind: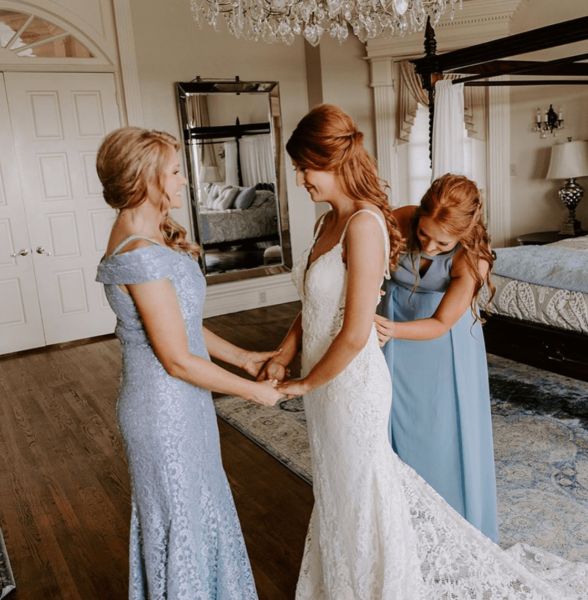 Bridesmaids can be men: If you have a brother or a close male friend whom you want to stand beside you, ask them! Bridesman is a good title also!
Consider your expectations when choosing your bride squad: If your bridesmaids need to be an active part of the wedding process, they should be able to handle that. Some individuals may not be fit for the tasks you expect of them, whether that is keeping things organized or making those important phone calls to vendors of the florist. Make sure you choose individuals who can support you where you need them.
Wedding parties do not have to be balanced: It's okay if one person has a larger circle than the other. As long as the numbers are similar, having an uneven amount is not a big deal. Make sure your wedding party is proportional to the size of your wedding. For example, if your wedding guest list only has twenty people on it, ten of them should not be part of the bridal party.
How Do I Ask My Bridesmaids to be a Part Of My Texas Wedding?
Asking your bridesmaids to partake in your wedding should be a fun and memorable experience. In planning your proposal, make sure you have the time and funds for your idea and avoid overcomplicating it. Here are a few of our favorite bridesmaid proposal ideas:
Create a Gift Basket
Gift baskets are a fantastic way to show your appreciation for your bridesmaids when you ask them to be a part of your bridal party. Not sure what to put into your bridesmaid basket? Our wedding planners have you covered! Here is what we would suggest:
A Personal Note: Nothing lets people know how much you care and appreciate them better than a handwritten note. Each one can describe how happy you are to have them in your life, how much their support means, and then finally ask them to be there for you on your big day. These notes can be handmade or there are some cute options on Etsy.
Satin Pajamas: Spoil them with a cute pair of satin pajamas. These can be personalized with their name or initials stitched into it and is the perfect way to set them up for that bachelorette weekend or a girl's night in! Popular brands like SHEIN have some cute sets or you can try Etsy!
Wine: Nothing starts up a good time like a nice bottle of wine and it will go perfectly with those satin pajamas! If you do not want to give out big bottles, you can buy smaller airplane bottles from any wine store such as Total Wine & More, or from one of the local wineries in Burleson, Texas such as Lost Oak Winery.
Their Favorite Snacks: Want your friends to know you really know them? Invest in a few bags of their favorite chips or popcorn, maybe some of their favorite candy to give their baskets a personalized touch. They will be pleased with every bite!
Custom Candles: Allow your bridesmaids to enjoy their favorite scents as they relax and unwind! You can find custom bridesmaid candles on Etsy.
A Night Out With Your Bridesmaids-To-Be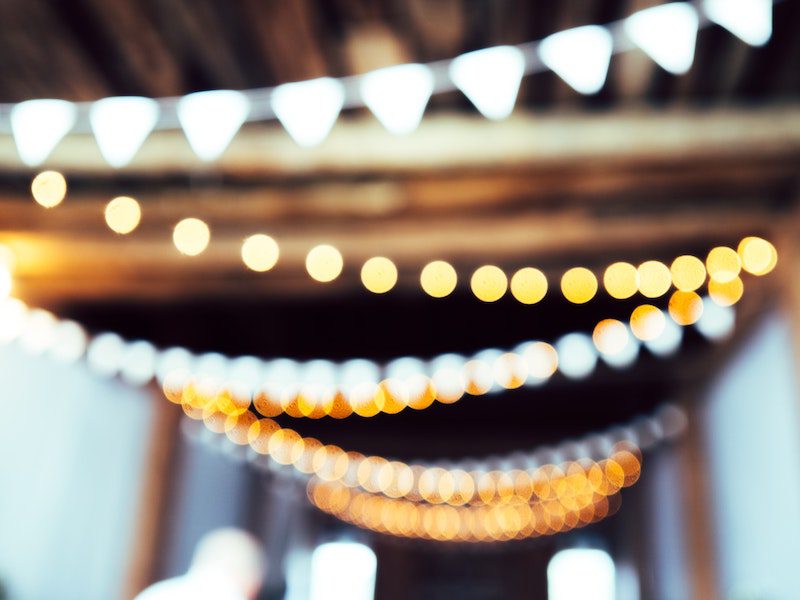 Gather your girls together for a night out and ask them all at the same time! This makes the moment special, ensures that everyone feels included, and allows your party to get to know each other! You can give out specialized invitations to ensure that your ladies know this is a night that they will not want to miss. You can plan to have this night out at one of the local businesses in your area or do something that your girls will be sure to enjoy, such as an Escape Room for the adventurous types or a fancy dinner being wined and dined! Here are some of our favorite suggestions around Burleson and Fort Worth, Texas.
Propose With a Ring Pop
Creative and fun, ring pop bridesmaids proposals also make for a cute photo op. Whether you decide to make a little speech to ask them or get down on one knee and "pop" the question, this proposal will be sure to make an impact!
Ask One-on-One
Take each potential bridesmaid out on a lunch or coffee date and ask them to be in your bridal party. This will create an intimate moment between the two of you and allow you both to just soak in the moment together. Don't forget to remind them to keep the secret until you have had the opportunity to ask everyone.
Explore the Perfect Venue With Your Bridal Squad
Once you've asked your bridesmaids to be a part of your big day, take them and your groom-to-be on a tour at the Lone Star Mansion. Located on 20 acres of breathtaking grounds in Burleson, Texas, our gorgeous mansion is truly the go-to indoor or outdoor wedding destination. Contact us today for more information on our venue or to schedule an appointment with our wedding planning team. We look forward to being a part of your special event!
Additional Resources: