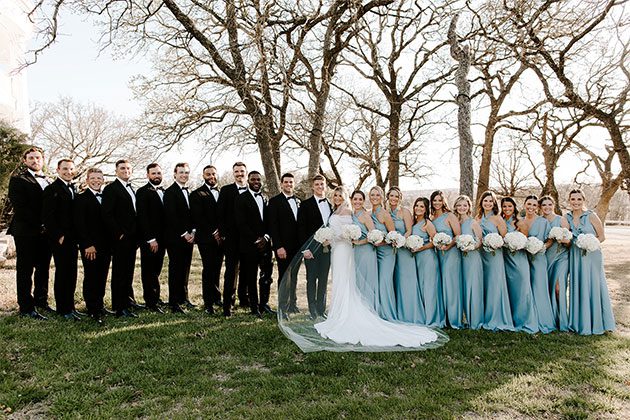 Everyone wants to have their dream wedding. From finding the perfect venue to picking out flowers for the bouquet, each choice goes into making your picture-perfect day. One of the most important aspects to any wedding will be the love and support you receive during it. That's where bridesmaids come in—to ensure you are comfortable, free of nerves and enjoying every moment. 
Choosing and asking your bridesmaids to be part of your wedding is an exciting part of the wedding planning process. Check out these tips from Lone Star Mansion's wedding planners to determine who to ask to be a bridesmaid and how to ask them.
How to Pick Your Bridesmaids
Before asking friends or family to be a part of your wedding, figure out who you want by your side. Obvious choices may include your best friend, a sibling, or even your future sister-in-law. Whoever you pick, they need to be able to meet the following characteristics:
1. They Are Trustworthy
Being a bridesmaid is more a title, it's a job. Bridesmaids are there to help the bride feel comfortable on her big day. You want people around you who you can trust to be in the right spot at the right time and who will keep any special plans you have for your groom, like a gift, a secret. 
They should also be willing to help you with some of the unexpected aspects of getting married, such as holding the ends of your dress when going to the bathroom. (It sounds strange, but it's a real part of the wedding—you don't want your dress taking an untimely dip!)
2. They Keep Your Best Interests in Mind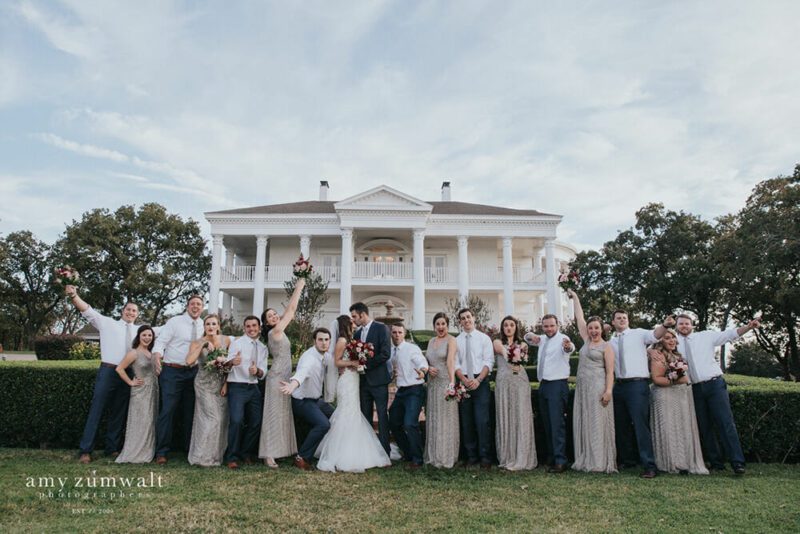 While friends or family members may expect to be a part of your wedding, choose the people you truly feel closest with and who you know have your best interests at heart. They should be people who will prioritize you on your big day and who avoid unnecessary drama. Don't be afraid to say no to pushy family or friends—remind them that it's your wedding and your choice!
Other Things to Keep in Mind When Choosing Your Bridesmaids
Bridesmaids can be men. If you have a brother or a close male friend who you want to stand beside you, ask them! Bridesman is also a good title.
Consider your expectations when choosing your squad. If your bridesmaids need to be a part of the wedding planning process, they need to be able to handle it. Think about their organizational skills and how well they can support you emotionally.
Wedding parties don't have to be balanced. It's okay if the groom or bride has a larger closer circle than the other. As long as the numbers are similar, having an uneven amount isn't a big deal. Do make sure your wedding party is proportional to the size of your wedding.
How to Ask Your Bridesmaids to Be in Your Wedding
Asking your bridesmaids to partake in your wedding should be a fun and memorable experience. In planning your proposal, make sure you have the time and funds for your idea and avoid overcomplicating it. Here are a few bridesmaid proposal ideas to consider:
Create a gift basket: Gift baskets are a fantastic way to show appreciation for your bridesmaids when asking them to be a part of the bridal party. Fillers can include whine, favorite snacks, soaps or lotions, and other goodies.
Propose with a ring pop: Creative and fun, ring pop bridesmaid proposals also make for a cute photo op. Whether you decide to make a little speech to ask them or get down on one knee and "pop" the question, this proposal will make an impact!
A dinner date: Get all your girls together either at your home or a favorite restaurant. Decorate the space with flowers or party favors or keep it simple and allow the conversation and memories to make the evening special.
Bring your friends to a DIY class: From pottery to candle making, DIY classes can be a memorable way to ask your girls to be a part of your big day. Plus, they'll have something to take home at the end of the event!
Ask one-on-one: Take each potential bridesmaid out on a coffee or lunch date and ask them to be in your bridal party. This will make it a special moment between just the two of you. Don't forget to remind them to keep the secret until you ask everyone.
Explore the Perfect Venue With Your Bridal Squad
Once you've asked your bridesmaids to be a part of the big day, take them and your groom-to-be on a tour at Lone Star Mansion. Located on 20 acres of breathtaking grounds in Burleson, Texas, our gorgeous mansion is truly the go-to indoor or outdoor wedding destination. Contact us today for more information on our venue or to schedule an appointment with our wedding planning team. We look forward to being a part of such a special event!