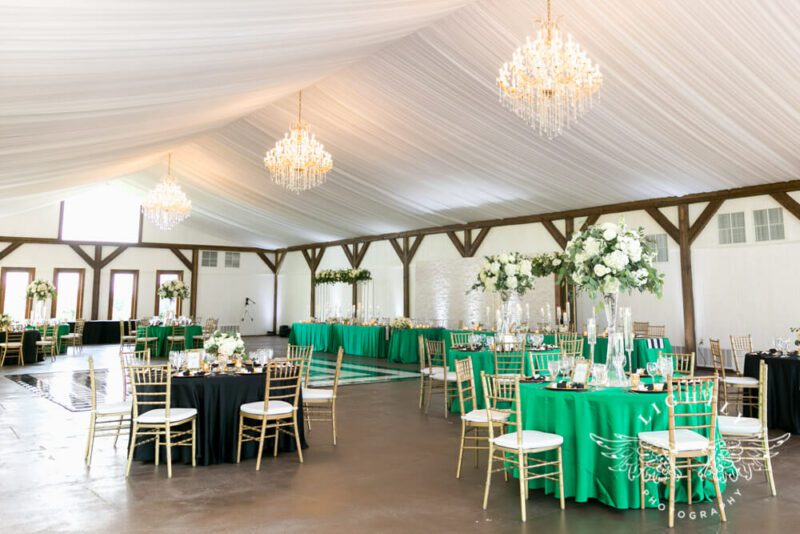 We're all about repurposing the quality crafted wedding items you've poured your heart and soul into. Especially in 2020, recycling and sustainability in the wedding industry are more of a booming trend. Brides and grooms are interested in their wedding resources being used for weeks or even years from the wedding day.
Wedding Dress
After your DFW wedding, you can pass down your wedding dress in an intentional way that doesn't force your style on your future daughter or daughter-in-law. A few ways to repurpose your wedding dress includes making a christening gown for your baby, creating a bouquet wrap for your daughter's wedding, or crafting wedding gown wall art. All three will showcase your dress in a meaningful way for your family and friends.
Left-Over Food
Make a plan on how to distribute your wedding food left-overs with your caterers. Give your guests the option to take home some extras including the entrees and desserts. This must be easy for your guests to take home with no-spill packaging.
Flowers
Floral arrangements can last much longer than just the day-of. An extra wedding favor for the bridal party to take home from both the ceremony and reception. Another way to coordinate this repurposing tactic is to ask your florist to supply some extra wrap.
Extra Invitations
Think about displaying your wedding invites in a picture frame with some dried flowers and a few black and white images. You could also reutilize the extra invites for a scrapbook. Adding photo prints into the invites with a guest name descriptor creatively shares your wedding attendees. Don't let that beautiful stationery go to waste and share fun behind-the-scenes memories.
Wedding Decor
If you own any of the wedding decor items, you can store them until the holiday season. Whether they're gift holders or accent elements, wedding decor typically goes amazing with the silver, gold, and greenery of holiday gift-giving.
Beyond this list of easy recycling practices, you can always get innovative with the specific items at your wedding. Your ornate wedding resources will be appreciated beyond the single day of your ceremony and reception.
Contact us to start planning your wedding day at Lone Star Mansion!
Additional Resources: