Fall 2020 Wedding Trends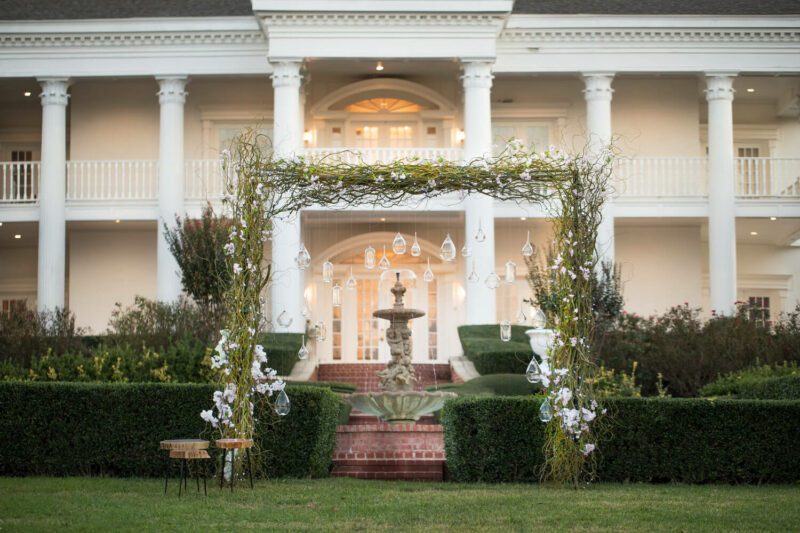 Fall is the time of year when trends are made, and it's finally here! From wedding color choices to specialty decor items, the fall 2020 wedding trends are here to inspire you.
Over the Top Flowers: Loud, colorful, oversized, and unexpected elements all play a role in Fall 2020 Weddings. Imagining the possibilities and pushing stylistic boundaries with over the top flowers makes us excited to see what's in store. A big part of this trend is space obtrusive floral arrangements
Embroidered Wedding Dresses: Nobody saw this making a statement for the season. From horizontal embroidery on the bodice of the dress to a fully embroidered verse on the veil, it's a gorgeous detail bride's can appreciate for years to come.
Choose-Your-Own-Bridesmaid Dress: Another returning trend is asking the bridal party to choose their own dress within the same color family. With a variety of patterns and textures that are somewhat mix-match, it allows each lady to dress for their body and personality without clashing with the other bridesmaids.

Succulents: The continuing trend of succulents from past wedding seasons is no surprise. They're a crowd favorite, easy to match, and quite affordable! If you're looking for sustainable and adored wedding guest favors, this is a great option. You could also add succulents to your centerpiece for a more bohemian approach.
Flower Grandmas: Brides and grooms are choosing to ask their grandmas to walk down the aisle throwing pedals rather than young flower girls. If weddings can have dog ring-bearers, why not have grandma cherish this moment with her grandchild and grandson-in-law?
Fall Color Combinations: Fall seems to be the time of color palette exploration but the most popular fall color combinations in 2020 are:
Dusty Blue and Burgundy

Light Beige and Champagne

Rust Orange and Dark Teal

Cinnamon Rose and Dusty Rose

Sage Green and Terracotta
Dried Flowers: There are so many benefits to choosing dried flowers for your fall wedding. They won't die so you can keep them as a keepsake forever and it's a more affordable choice.
At the Lone Star Mansion, we're excited to see Fall 2020 Wedding Trends used at the venue. Ready to reserve your spot for 2021? Let's get started on your plans.