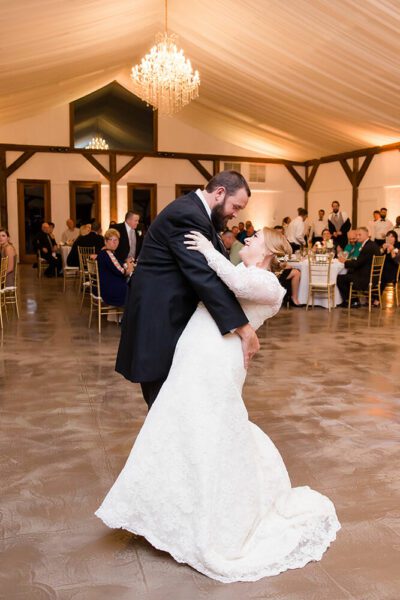 Fort Worth Mansion Venue
Choosing a wedding dress for your cold weather wedding isn't nearly as hard as you might think it is. Your favorite Fort Worth mansion venue has some tips to find the perfect dress to help you stand out against the cold of the winter while still staying warm and beautiful.
Dresses with lots of embroidery are perfect for winter-time. They give off the vibe of warmth, while still looking elegant and beautifully stitched together. Having a dress with lots of embroidery is its own accessory altogether. If you choose an embroidered dress with sleeves, you'll be fully set for the entire day with accessories and warmth!
Add a white or light-colored faux fur coat or stole to your ensemble! It will not only keep you warm during your big day, but will fit right into the season. When you take pictures outside of our white mansion, it will only add to the grandeur of our venue and your big day. You can also keep using it after your wedding day!
Change it up with a cream color dress. The color of winter is white, so to stand out from a snowy background, or even just the blue-toned winter, choose a cream colored dress! This will not only stand out color-wise, but will give you a naturally warmer glow than the outside. It will be loved on your big day, as well as, in your pictures for years to come.
There are so many more dresses that are perfect for a winter wedding, these are just a few dresses we love. Use your style to help you make the perfect dress choice. Contact us for our winter availability for winter 2020 for your big day! The Lone Star Mansion would love to have you at our beautiful venue!