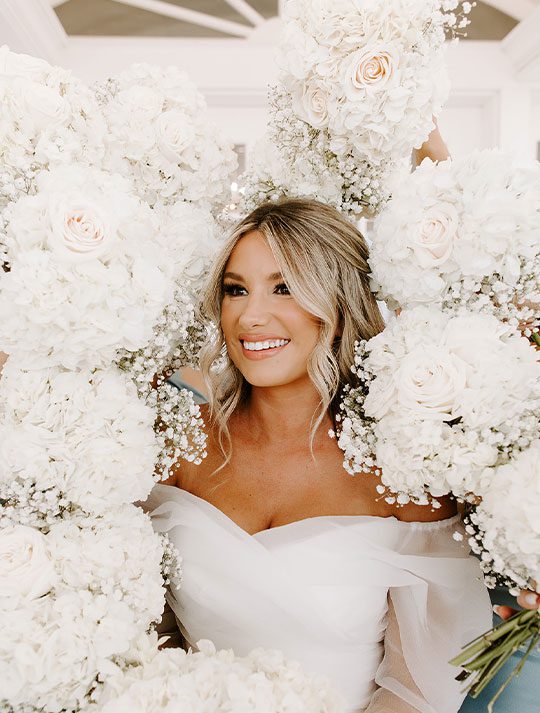 While some brides have had their wedding planned since they were little girls, others need some inspiration to create the wedding of their dreams. One way to get inspiration for your wedding is by looking into the year's most popular wedding trends. Some trends come in hot as others lose support. Wondering which trends are in this year? Lone Star Mansion's dedicated wedding coordinators have put together this guide to help. 
All Dressed In Black
One of the most eye-catching recent wedding trends is the "black dress wedding party." This can mean the entire wedding party wears black, just the bride does, or the wedding's general color scheme centers around it.
What Colors Go With Black?
Since black goes with virtually any color, it makes for a great starting point. Some of the most popular colors to pair with black include:
Sage green
Red
Gold
Dark teal
Dusty pink
Burgundy
Going along with this black wedding dress trend are vampire themed weddings. Complete with spooky decorations and a black diamond wedding ring, these can be fun and unique celebrations of marriage.
Avoid a Clammy Wedding With Pearls
In December of last year, Pinterest predicted that pearls would be a popular wedding theme/trend for this year. According to their search volume, there was a significant increase in searches for the following:
Pearl wedding dresses
Pearl wedding cakes
Pearlcore
Pearl engagement rings
While pearls are not necessarily a new wedding trend as they have always been a bridal staple, they have seen a rejuvenation in recent years. For example, pearls are being added to the bodice, sleeves, or along the beltline of wedding dresses for extra flair. They can also be used on bridal accessories such as a veil or hair piece to update the look of any bride or groom.
Enchanted Forest and Woodland Vibes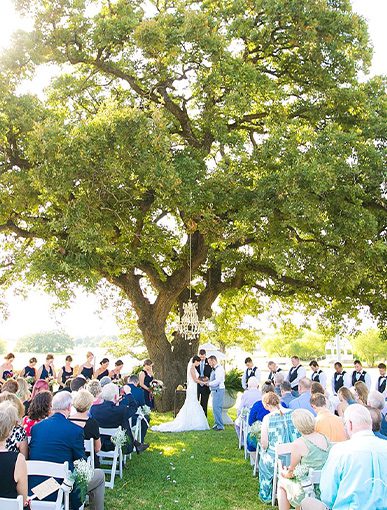 While many brides dream of a fairy tale wedding, this hasn't been taken literally—until now. 2022 is seeing a rise in the woodland fairy wedding. This wedding theme is often held outdoors, surrounded by either large trees to symbolize a misty forest or flowers to add in pops of color.
Brides have also been matching the theme by using earth tones as their wedding colors, adding foliage to their dresses, veils, or headpieces, and choosing to go barefoot with anklets or wearing sandals.
Some individuals have taken it a step further by adding glittering wings onto the back of their dresses and encouraging their guests to do the same. Completing the aesthetic is usually a woodland-themed wedding cake that both looks and tastes magical.
The Bridgerton Experience
With the Netflix showBridgerton's rise in popularity, there has been a renewed captivation with the Regency era. Many brides have thrown a Bridgerton Bridal Shower, getting dressed up in Regency era attire and going out on the town or for a nice cup of tea.
Bridgerton-themed weddings are also on the rise, usually featuring pastel colors, tea parties, and garden locations.
Ready to Make Your Dream Wedding Come to Life?
Lone Star Mansion is dedicated to helping you have the wedding of your dreams. Whether you want to follow the wedding trends of this year, create something entirely your own, or stick with tradition, our wedding coordinators are here to help!
When you have your wedding at the Lone Star Mansion, you guarantee not only a beautiful location but also a team ready to help with everything from planning to running the day itself. We ensure that everything moves along smoothly so that you can enjoy your wedding without worrying about the details. Contact our team today for more information on our services or to schedule a tour of our gorgeous mansion!