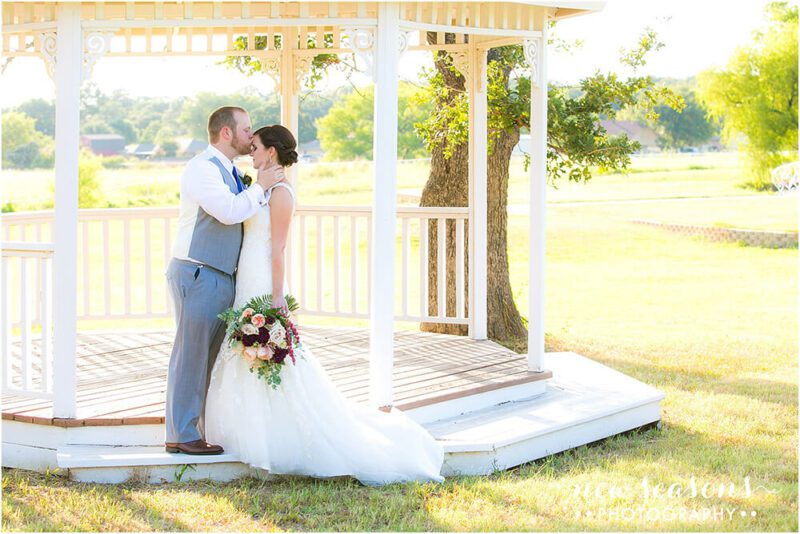 Burleson Wedding Venue
As our Burleson wedding venue knows very well, weddings are not just about choosing your favorite colors and flowers. It also comes with difficult conversations with your partner and others involved. Here are some tips for dealing with these awkward conversations.
The Guest List
One of the biggest struggles couples face is agreeing on the guest list – especially when thinking about max capacity and budget. Our venue comfortably accommodates 300 guests. Deciding whether to invite distant family members your parents want you to invite, including children and plus ones are difficult decisions to make. One rule of thumb many couples use when it comes to kids at weddings is that if the children are in the wedding, or are the children of those in the bridal party, they can come. When you and your partner decide on stance, stick to it and make it clear on your invitations and website.
Prenup
Prenups can help provide peace of mind, however it's a very personal decision. While prenups are not for everyone, an honest conversation about assets and financials is integral before a marriage.
Parents' Monetary Involvement
Asking for money from one's parents is never an easy request. Our advice is to create a budget first and then have a sit down with each set of parents and ask if they are willing to contribute. Lead the conversation with your own parents as it's less intimidating to broach difficult conversations while your partner is building a relationship with their future in-laws.