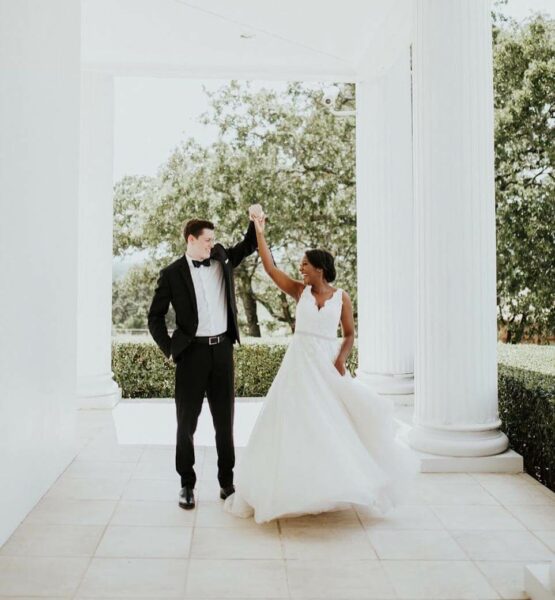 The engagement was magical. You and your partner have been swept up in feelings of love, happiness, and joy that haven't left since you said yes! Now, as you prepare to plan your dream wedding, you realize there is one detail that both excites and terrifies you: picking the wedding date. Here are tips from the trusted wedding planning experts at Lone Star Mansion to ease the stress of making this major decision.
When Should I Pick the Date for the Wedding?
Deciding the date for your wedding is extremely important, as it determines your venue and how long you have to plan. The average wedding engagement lasts anywhere from 12 to 18 months, but is ultimately up to you. Some brides want their wedding to be within six months of engagement while others want to take their time planning the wedding and honeymoon.
Giving yourself about a year to plan will help ensure you get the venue and vendors you want. Most wedding dresses take between five to eight months to order, and you'll need to book most wedding venues at least a year in advance of the actual date.
While it is possible to have a shorter engagement, you may end up sacrificing some elements of the wedding that would be possible with a longer engagement period. However, the decision is completely up to the bride and groom.
Step 1: Brainstorm Dates
Most brides and grooms are more concerned with the time of year they get married than the actual date of the wedding. However, some couples may have a date that is significant to them. For example, the groom wants the wedding anniversary to fall on the same date as his grandparents'. Or perhaps both the bride and groom want to get married on the same date they got engaged or first met.
LoneStar Mansion Tip: Be Flexible
Sometimes, your wedding day may not end up falling on the exact date you want. For example, it wouldn't make sense to have a Monday wedding since most guests wouldn't be able to attend that day of the week. The venue you want could also be booked for that specific date.
Being flexible with your date will help make it easier when issues arise, ensuring you can have the wedding of your dreams.
Seasons Can Be Just As Important
Some couples want to get married in a particular season. Winter, spring, fall, or summer weddings are all strong possibilities that offer lots of thematic options.
No matter what date or season you choose, you want your wedding to be during a time that fits your style or theme and when the weather is at its best—especially if it's going to be outside.
Need help deciding what season? Here are some tips:
Summer weddings are good for more free-spirited settings. However, given the harsh summer heat of Texas, it may be better to plan for the beginning or end of summer instead of right in the middle.
Winter weddings are good for blue color schemes, snow or ice themes, or holiday cheer. Plus, you could have a hot chocolate bar!
Fall weddings offer good weather, cooler temperatures, and rich colors. This time of the year works well for both indoor and outdoor weddings.
Spring weddings can feature gorgeous flowers, pastel colors, and elegant vibes. Keep in mind the higher potential of rain in the area.
Step 2: Consider Peak Vs. Off-Peak Seasons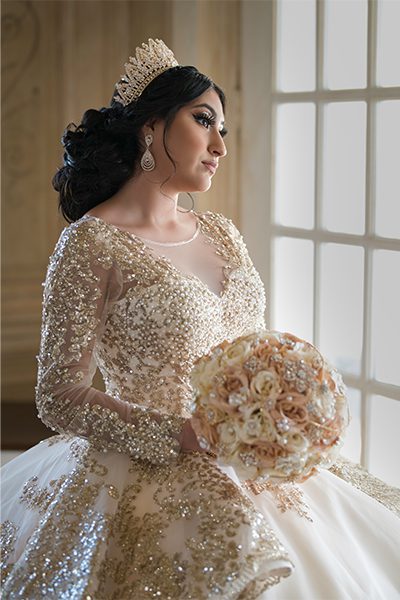 Depending on where you are getting married, you may need to keep in mind peak vs. off-peak wedding prices. For example, couples having a beach wedding during the summer may pay more than a couple having the same type of wedding in the winter. This change in pricing has to do with the higher amount of demand for the vendors and the venue.
Traditionally, winter weddings are the least expensive except around holidays, such as Christmas, New Years, and Valentine's Day. If you are looking for the best off-season months to choose from, January, March, April, and November tend to be better for savings.
Lone Star Mansion Insider Tip: Days of the Week Matter Too!
It isn't just seasons that control prices for vendors but also the days of the week. Saturdays are generally the busiest for wedding vendors and venues, making them more expensive. Weddings during the week, such as on Wednesday and Thursday, tend to be cheaper. That said, having a wedding in the middle of the week may make it harder for guests to attend.
Step 3: Check the Calendar for Other Local Events
Some weekends may be busier for the area you are looking to get married in. For example, if your wedding falls on the same weekend as a big game or festival, parking and other accommodations such as hotel rooms for guests may be harder to secure. Always take these into consideration when choosing your date.
Step 4: Some Dates Are Best To Skip
There are some dates you may want to avoid altogether, which can include religious holidays and periods where work is extremely busy, such as tax season for accountants or tax attorneys. Other dates you may want to reconsider are those of historic significance such as September 11th.
Step 5: Don't Forget to Talk With Your Wedding Venue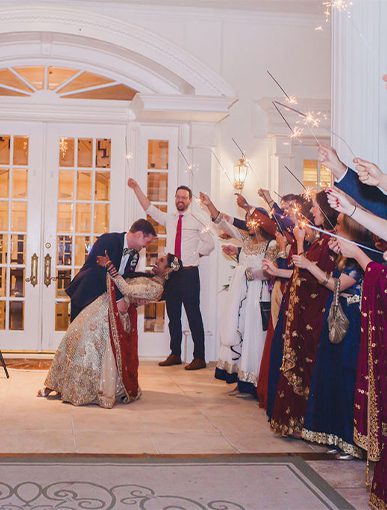 As mentioned earlier, sometimes, your exact wedding date may not be available for your dream venue. Having a flexible timeframe or securing your venue way in advance can ensure that your wedding happens at the place of your dreams and with the vendors you want.
Always make sure you ask your chosen venue what dates they have available and lock one down as soon as possible. If you are looking to fall in love with a wedding venue in the DFW Metroplex, Lone Star Mansion may be the place for you.
Our beautiful three-story antebellum-style mansion sits on 20 acres of breathtaking grounds. We are more than happy to schedule a tour with you so you can experience it for yourself. Contact our team today for more information or to schedule an appointment.