Microweddings and Minimonies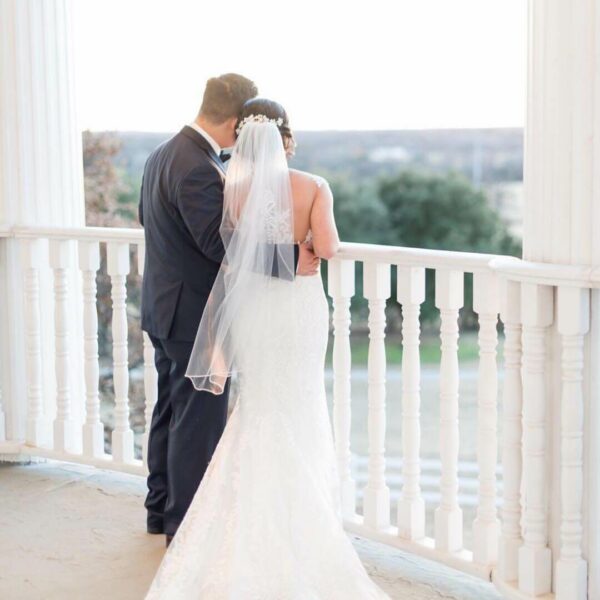 Your dream wedding doesn't have to be postponed in the wake of COVID-19; in fact, many couples are choosing to have microweddings and minimonies. These fresh trends offer socially distanced and intimate settings to get hitched now.
As venues reopen with partial occupancy, intimate gatherings are not only possible—they're preferable. They're scaled for social distancing yet feel roomy, and they can be very budget-friendly, and not having to wait longer to get married, well, that's the icing on the wedding cake.
We're all emerging from the pandemic with gratitude for the little things in life. Why not a microwedding or a minimony at Lone Star Mansion? Here's how to tell which one may be right for you…
A microwedding is a wedding celebration with fewer than 50 guests in attendance and includes both a ceremony and a reception. Your celebration can be as simple or grand as you'd like. For those who feel the financial impact from coronavirus, a microwedding is a savvy way to scale back with a more affordable option. With fewer guests in attendance, the happy couple is able to focus on the details and enjoy the intimacy of their special day.
A minimony is considerably smaller in size with about ten guests in attendance to celebrate the commitment between you and your partner. It provides a snapshot of events to mark your special day. Many couples are choosing to have a minimony on their original wedding date, to be followed by a sequel wedding in the near future. This is a great option for those who want to celebrate their love now and still have their dream wedding and reception down the road.
The gift of microweddings and minimonies is that you're able to let your hair down. Both of these tend to feel more relaxed and intimate, taking pressure off everyone—especially you.
To get the most out of your micro or mini nuptials, get in touch here.