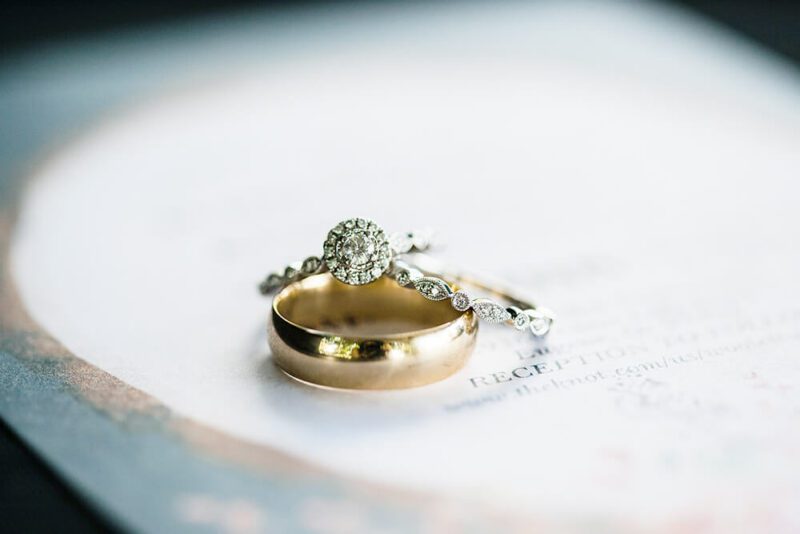 How to Incorporate Heirlooms Into Your Wedding Day
From your wedding venue to the food, planning your wedding day is a memorable experience. One way to make your wedding day more special is to add family heirlooms and mementos into your ceremony and reception. Your wedding day is not only a big day for you and your partner, but it's special for your family members as well. To see you tie the knot with your love while including family heirlooms will not only be meaningful for you, but it will be a sentimental gesture to your closest family members as well.
Family Photos
Family photos are an easy way to showcase moments or people that have impacted your life in a meaningful way. From family members' wedding days to special moments between loved ones, scatter framed photos throughout your ceremony or reception for guests to look at. It adds a sentimental moment throughout and is an easy way to showcase the moments and people who have impacted your life.
Quilts or Blankets
Some families have sentimental blankets or quilts that have been around for years. If your reception is outdoors, place baskets and bins around the dance floor and seating areas for guests to use to stay warm. They can get cozy and cuddle up with blankets that have been hand-made by someone you love.
Antique Furniture
Antique furniture has so much character and can add a quirky aspect to the decor when incorporated into the reception. If your family has antique furniture that has been passed over, try incorporating it as decor in your wedding venue. From antique velvet chairs to accent tables, your family will love seeing their pieces that have been in the family for years.
Cake Toppers
Reuse your parent's or grandparent's cake toppers to use on top of your wedding cake. It's an easy way to honor your parents or grandparents while keeping your cake custom to your wedding venue's style and decor.
Champagne Glasses
Toast to your big day with champagne glasses that have been around for years. Whether they belong to your parents or grandparents, toast to your lifetime of happiness with vintage champagne glasses. While your guests will have classic glasses, it makes it a bit more meaningful for the bride and groom to have special glasses.
Jewelry
Jewelry can be passed down for years and years, making it the perfect family heirloom to incorporate into your wedding day. It's an easy accessory that you can wear without having to worry if it will fit into your wedding venue. It will last for years to come, and you can pass it on to your children as you get older for their big day.
Accessories
Using accessories, like a watch or rosary beads, to wrap your floral bouquet is a unique way to showcase your family heirlooms on your wedding day. While it may not take center stage, the sentimental value of it will give you peace of mind knowing that you have it while you are walking down the aisle. Not only will it bring comfort on the day of your wedding, but it makes for the perfect accessory during photographs.
Other accessories like shoes, shawls, or veils are accessories that not only make a fashion statement while honoring that family member during your big day. As you say I do, you will be able to say you borrowed something sentimental to tie the knot.
Ready to start planning your big day? Reach out to book your wedding venue today!