The Ins and Outs of DFW Summer Wedding Trends for 2020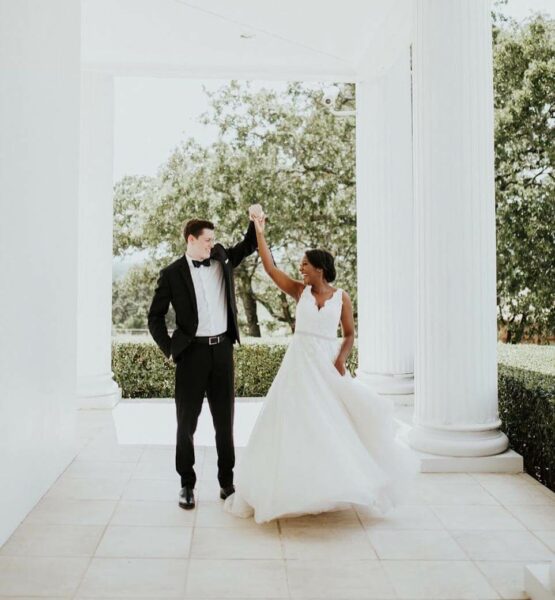 While there's certainly no one way to do a wedding, we've enjoyed seeing this season's new wedding trends come to life. Most offer greater affordability, attention to detail, and are as unique as each wedding couple.
At the Lone Star Mansion, we encourage couples to envision their dream wedding—and how it will make their guests feel. Your aesthetic is unique to you, and we aim to bring your vision to life! But if you'd like to know the Ins and Outs of 2020 summer weddings, we've compiled a list of a few top trends to consider.
IN: Non-traditional flowers! We love the combination of fresh flowers with dried, painted and bleached ones. We're still seeing lots of greenery too, and love how it connects us to nature.
OUT: Flower Walls
IN: Beautiful tablescapes! We love the creativity we've seen in linens, embroidery, plates, glassware and centerpieces. Layers of color and texture are a beautiful forward-moving trend.
OUT: Velvet
IN: After parties. Invite guests to linger longer with an after party that keeps the celebration moving long into the night.
OUT: Fireworks
IN: Unique escort card displays. These installations serve as part of the décor and add to a wedding theme and aesthetic.
OUT: Floral foam.
IN: Welcome bags with special, thoughtful details to make your wedding weekend extra special for friends and family.
OUT: Party Favors
IN: Non-traditional, eclectic bridesmaid looks. Romantic, simple, unfettered and unpretentious—eclectic ensembles ensure everyone is coordinated but unique.
OUT: Matchy-Matchy
Above all, we encourage you to do what sets your heart on fire. We often discourage couples from continually scrolling social media once your planning has begun. Past weddings won't reflect your upcoming, unique plans—plans we'd love to be a part of. If you'd like to discuss your dream wedding at Lone Star Mansion, we are here for you. Contact us here to learn more.