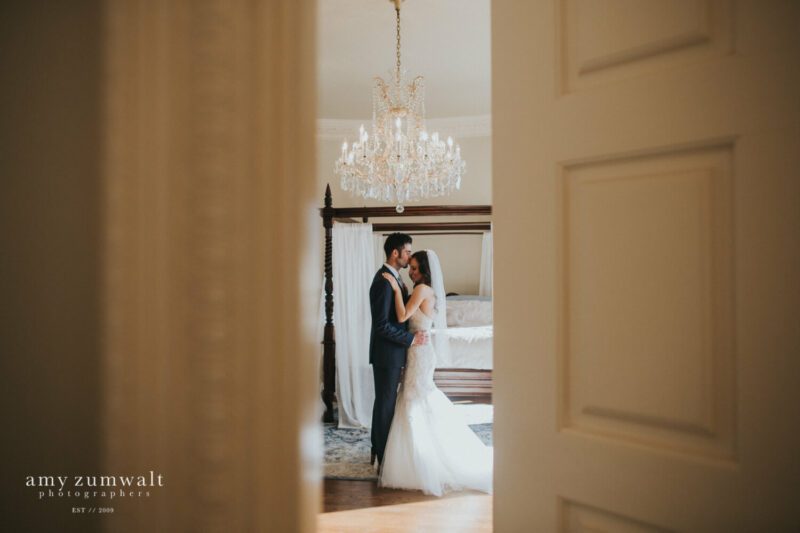 The Lone Star Mansion
Wondering about the day-of details of The Lone Star Mansion? We've outlined everything that you will need to know about how weddings typically work day-of at our venue.
Once the big day arrives, we will typically open the doors at 11 a.m., unless specified otherwise in the package type. We have plenty of on-site parking. This allows everyone to be able to park in the parking lot of Lone Star Mansion since we have room for everyone. We can even provide a golf cart, driven by our staff, to transport people between the parking lot and the venue. This is ideal for any guests that may have difficulty walking or are not sure of where to go. This is always great to have if you have relatives or friends that are older, as well.
After the ceremony, we will have a cocktail hour spent away from the reception area to make sure everything is ready. This cocktail hour time allows you to have a great amount of time to take pictures with your wedding party, too! Throughout the reception, we will be efficient in seating everyone, providing food and drinks, and ensuring that everyone has a wonderful time.
From the beginning of the day to the end of the night, we will provide the best service possible to help ensure a wonderful and beautiful evening. No wedding experience is exactly the same; each wedding at Lone Star Mansion is unique to the couple getting married and the environment they wish to create. We will cater to the environment that you wish to have because we want your big day to be yours.
We truly can't wait to see your stunning wedding at our wedding venue! We would love to talk you through any questions that you have or give you a tour of our grounds. Contact us today for help.
Additional Resources: