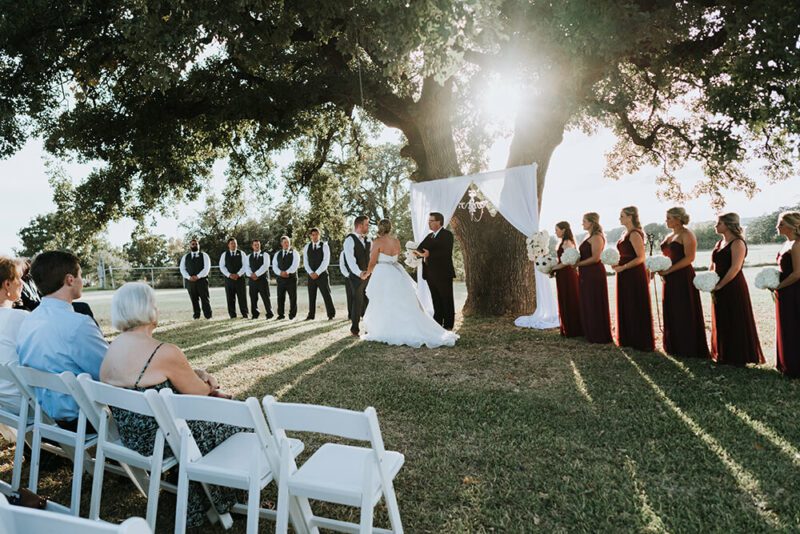 Every bride wants the best wedding venue for their dream wedding — but choosing the perfect wedding venue is one of the hardest decisions to make about your wedding. So we have compiled a set of questions to ask yourself to determine whether a particular venue is right for you.
Can you afford this venue?
This should be the first thing you do before ever starting your search for a venue. After all it's not the perfect venue if you can't afford it.
Is this venue available on the date that I want?
Some venues have online calendars, others you can email for rough availability. Many couples choose a date without a real reason. Which often means their date is not available at their otherwise perfect venue. Instead, have a time of year or month picked out and be flexible.
Does this venue's capacity fit my estimated guest list?
Sometimes venues stretch what's possible in regards to capacity in order to make themselves more attractive to couples. Just because you can fit 150 people into a room, doesn't mean you should. One way to discreetly figure out the venues true capacity is to ask at the site visit: "What number of guests is most successful in this space?" For Lonestar Mansion we can comfortably accommodate up to 300 guests.
Consider location and how your guests will arrive at the location.
Will your guests be driving to the location? If so, is there ample place to park – is it paid or unpaid? Is there a shuttle service from the parking to the venue? Will any guests need to be transported from their hotel to the venue? These situations can add more cost to a location and should be considered when choosing your venue. Here at Lonestar Mansion we offer free onsite parking with a golf cart valet service for the duration of your event.
Obviously there are more things to consider than just these four crucial points when choosing a venue but these will get your started and well on your way to finding the venue you've always dreamed of.