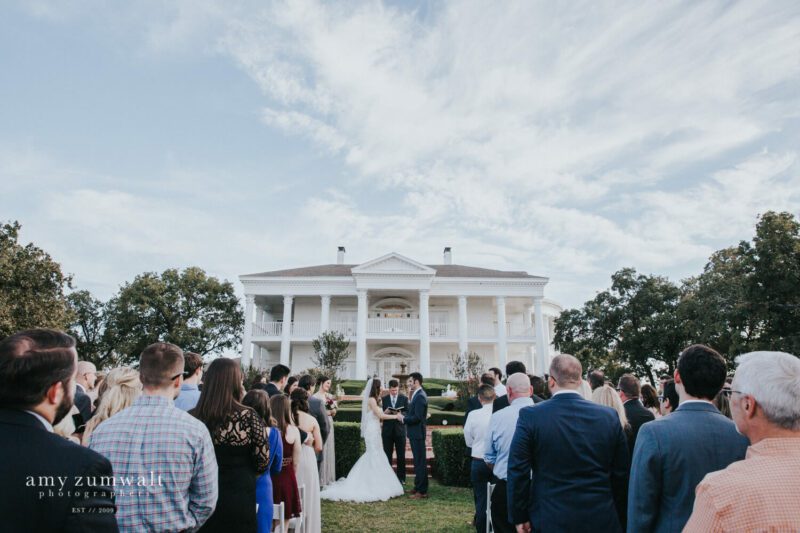 Burleson Mansion Wedding
It is so important to know exactly what you're getting with your wedding package, and that includes the time that you will get at our venue! Lone Star Mansion, your favorite Burleson Mansion Venue, has great time for each package that we offer. The time will vary depending on what package you choose, but no matter what, you will have plenty of time on your big day for getting ready, and your ceremony and reception.
With our Bridal Resort Package, you will have the entire day for your wedding. On a weekday, this means that 12pm-12am is all yours at our mansion venue. On Friday and Saturday, you'll have our venue from 11am until 12pm. You will have a total of 5 and a half hours of event time. This gives you and your vendors plenty of time to get ready at our venue before your wedding. You'll also have the whole night to party with your closest friends and family, with your vendors still having plenty of time to tear down.
Our Lone Star Package is a half day package. With this package you can either choose the morning time or the evening time. You can choose either 10am to 3pm or 5pm to 12am. With the morning time, you will get 3 hours of event time. With the evening time, you will have 4 and a half hours of event time for your wedding. If you have a smaller wedding, or just want or a shorter wedding, this is the perfect package for you.
Lastly, we have our Champagne & Cupcake Package. This is our smaller package which is perfect for if you have less guests or don't need as many inclusions. This package includes 3 hours of event time.
Contact us for more information about any of our packages!