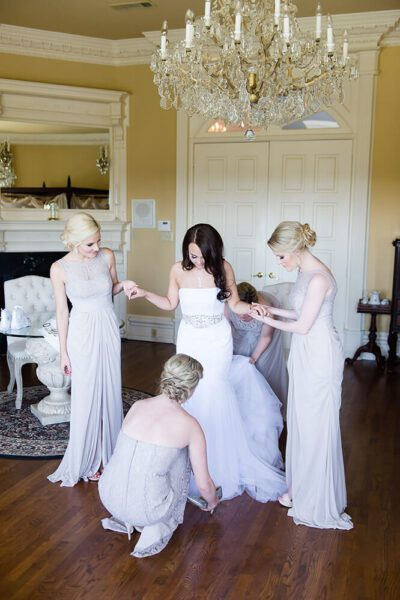 Best Fort Worth Wedding Venue
There are so many ways to ask your best friends to be your bridesmaids to the best Fort Worth wedding venue. We wanted to help you figure out the best way to ask your friends with some of our favorites that we have seen.
Go classic with a box of goodies. Add in a bottle of wine, face masks, lip balm, and a cute note asking each of your friends the question! Once they have all been asked, they can either enjoy a solo girls night, or you can all get together with your wine and face masks. They will feel so special!
If your entire friend group is close, bring them all out to brunch together! Get the check and ask them as a group. It will be a memory that everyone will share and be able to look back on together.
You could also bring everyone to a DIY class, like candle-pouring or flower arrangements, and ask them then! Usually DIY places let you bring in snacks and drinks to celebrate occasions like this. Not only will everyone be excited, but they will get a small gift out of it, as well.
Do you love one-on-one time with your girls? Bring them individually out to coffee and ask them then! It will be a special moment between you and each of your friends. Just remind them to keep the secret until everyone has been asked!
If you have friends that are long distance or you're better at expressing yourself through writing, make DIY watercolor cards and write a sweet note to ask. They will be able to always keep this as a tangible object of your friendship. Mail them or deliver them in person to everyone.
However you ask your girls, we are so excited to see you all at the best Fort Worth wedding venue, Lone Star Mansion!