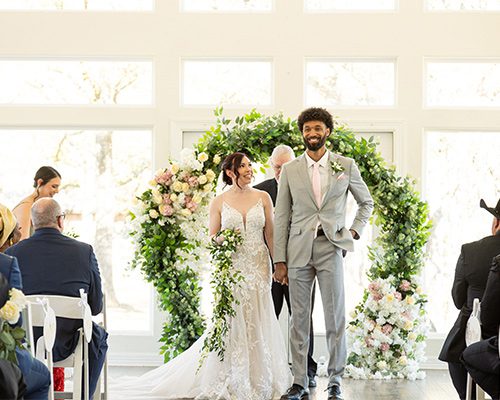 Wedding trends are constantly changing. Year in and year out, everything from colors to the types of flowers being used fall in and out of style. If you have been keeping up with the trends over the last few years, you will see that minimalism has been in. This year, though, the exact opposite is happening. Wedding decor trends are projected to be over-the-top with ornate, captivating details that speak to the story of the bride and groom.
If you are looking for inspiration for your 2023 DFW wedding, you have come to the right place. The team at the Lone Star Mansion, DFW's premier wedding venue, has created this detailed guide to keep you in the know of what to expect. If you have any questions or are curious about how you can bring these decor ideas to life, our team is more than happy to help.
These are the expected 2023 wedding trends in the DFW Metroplex.
The Usage of Live Greenery for Ceremony and Reception Spaces
As with last year, the wedding scene has shown an incredible awareness of the carbon footprint left behind by these massive events. This means that more and more couples are turning to live greenery and flowers to decorate their ceremony and reception space. A majority of these decorations are potted plants or small trees that can then be gifted to esteemed guests, such as grandparents, and replanted to support the health and well-being of our decor. Not only does this trend support our environment, but it also creates a wedding favor in the form of a keepsake that will be around for generations.
Seasonal Wildflowers Are In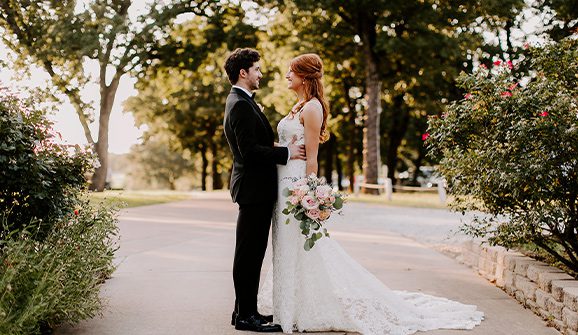 Couples are reimagining the possibilities of their wedding flowers by using the breathtaking seasonal wildflowers available to them around the DFW Metroplex. From eye-catching bluebonnets to bright red Indian paintbrushes, there is a plethora of plants to choose from. Paired with greenery, seasonal wildflowers create the perfect pop of color and make fantastic accents or centerpieces on tables.
What Wildflowers Are In Season During the Different Times of the Year?
Wondering what wildflowers are in season when your wedding is scheduled?
Spring

Bluebonnets

Bloom in the early spring
Come in gorgeous blues and hints of white

Indian Paintbrushes

Bloom in early spring
Come in red, orange, cream, yellow, and sometimes purple

Indian Blankets

Bloom from April to June
Come in eye-catching combinations of red, orange, and yellow

Drummond Phloxes

Bloom in early spring
Most commonly come in deep red but are also available in pink, blue, and purple

Verbenas

Bloom the most in spring but are available throughout the year
Known for their bright pink color

Summer

Pink Evening Primroses

Bloom from April to June
Known for their soft pink color

Brown-Eyed Susans

Bloom May through September
Known for their bright yellow petals with dark brown centers

Mexican Hats

Bloom May to July
Named for their resemblance to the traditional Mexican sombrero and are set apart by their gorgeous blend of reds and yellows

Fall/Winter

Blackfoot Daisies

Bloom from early spring and into the fall months
Known for their beautiful white petals, bright yellow centers, and darker stems

Common Sunflowers

Bloom March through December
Texas has over 19 varieties of these sunflowers which vary in size, color, and length

Gayfeathers

Bloom August to December
Have purple and magenta petals
Lonestar Mansion Insight: Local Florist Recommendations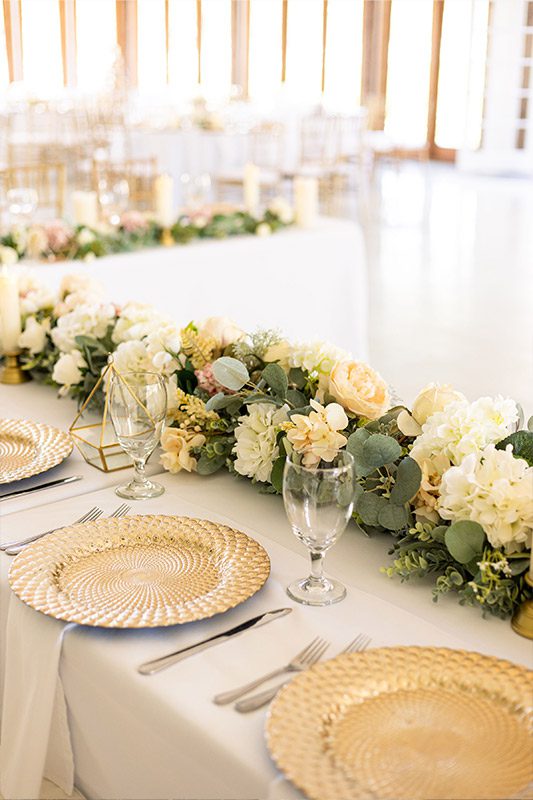 One of the best parts about the Lonestar Mansion being located in Burleson is the plethora of local vendors we have around. When it comes to florists, these teams always hit the mark with gorgeous bouquets and eye-catching decorative pieces such as flower arches.
The Majesty of Hanging Florals
As customary in Texas, it is go big or go home! This season, hanging florals are making a massive comeback. With the ability to turn any venue into a fairytale, these floral arrangements give off a whimsical garden feel. Whether you are aiming to make a statement with brightly colored tulips or looking to incorporate some of those eye-popping wildflowers into a sea of green, hanging floral arrangements can be changed to match every style.
2023 Wedding Color Trends
2023 is stepping outside of the box by incorporating the natural beautiful hues from the past few wedding seasons to include a brighter and more vibrant approach. You can expect to see everything from soft pastels to bold color arrangements. Here are the color trends making a statement this year.
Pastels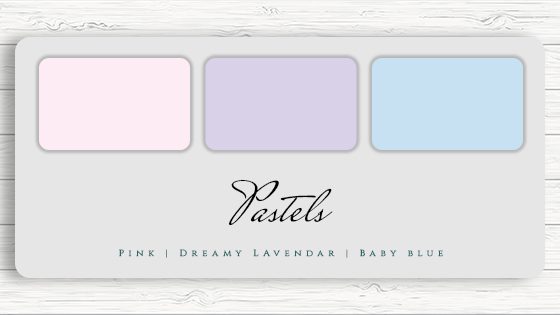 Pastel colors are a common wedding staple due to their ability to match everything. 2023 is seeing an influx in softer pastel colors such as pinks, baby blues, and lavender.
What flowers go well with this color arrangement?
Jewel Tones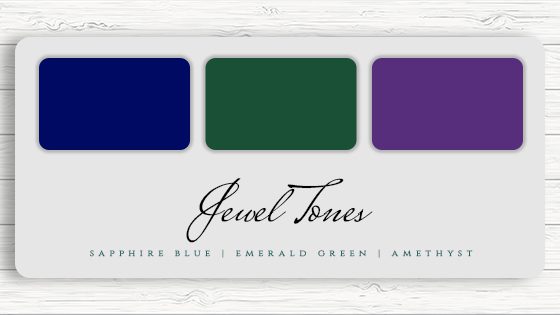 Bold sapphire blues and emerald greens are making a statement this year. Accompanied by deeper shades of purple, such as amethyst, jewel tones are bringing a powerful pop of color that your guests are sure to never forget.
What flowers go well With This color arrangement?
White Dahlias
Garden Roses
Flowers with ale blooms
Vibrant and Bold Colors
As mentioned earlier, bold, vibrant colors are in this season. From crazy and creative color palettes such as blue, azalea pink, sunset orange, and classic yellow to more staple brights such as fuschia, coral, and tangerine, the possibilities are endless. You will need softer shades to help compliment these powerful colors.
What Flowers Go Well With This Color Palette?
Dahlias
Ranunculus
Tulips
Rustic Colors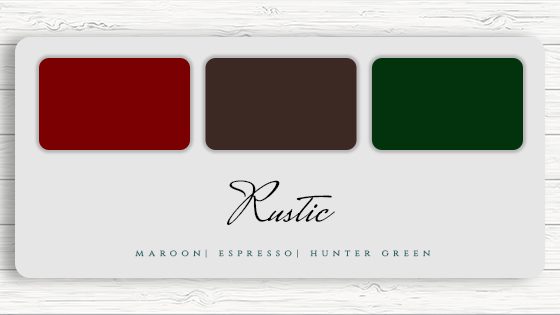 Rustic colors create an exciting and nostalgic retro vibe. This color palette includes plenty of earth shades to help tie in those bohemian vibes. This can be paired with more traditional shades such as white and black to add contrast and tie the whole look together.
What Flowers Go Well With This Color Palette?
2023 Wedding Themes
Another way to help narrow down what your wedding is going to look like is to pick a theme. These themes are making a huge appearance in the 2023 DFW wedding scene.
Moody Romance
Characterized by the dark and dramatic color palette, such as burgundy, navy, and emerald green, this theme feels sultry. Adding a touch of romantic ambiance, this theme has a Victorian feel that is highlighted through the use of soft lighting, lovely velvet fabrics, and metallic accents. Unique elements that can help set your wedding apart are using oversized flowers alongside non-floral elements, such as feathers.
Timeless Elegance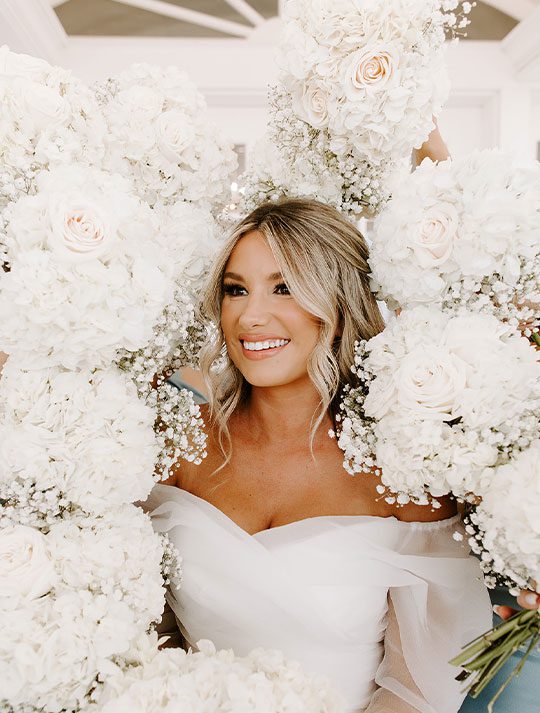 Timelessness and sophistication are making a statement in the 2023 DFW wedding scene. This theme focuses on highlighting romantic elements while still bringing in elegance. Vintage furniture along with pearls and crystals create a stunning atmosphere. Paired together with muted colors and floral arrangements, your guests will be blown away by the beauty of the venue and the love surrounding the bride and groom.
Embracing the Whimsical
As mentioned earlier, large over-the-top decorations are rising in popularity this wedding season. The theme that best incorporates this is bohemian or whimsical. This theme focuses on creating a laid-back ambiance that embraces the unconventional.
Incorporating earthy tones and unique decorations such as dream catchers paired with wildflowers, you are sure to capture a rustic outdoor vibe. Alongside greenery and plenty of flowers, hanging floral arrangements and floral crowns are also extremely popular for this theme. On top of that, many brides and grooms tend to use unconventional seating options for guests, such as floor pillows.
Pick the DFW Venue That Encapsulates Your Wedding Dreams
Planning the perfect wedding may seem overwhelming but finding the right venue can help relieve that stress. The Lone Star Mansion, located in Burleson, Texas, is DFW's premier wedding destination. With an immaculate three-story mansion sitting on 20 acres of breathtaking grounds, it is no wonder that brides come from all over the country to celebrate their perfect day here. With many different ceremony sights on the ground, we are sure that there is something to match every theme you have for your wedding. Whether that is in our grand ballroom or in front of our breathtaking fountain, we have the right spot that to make your dreams come true. Contact our team today to turn your wedding from a daydream into a reality.