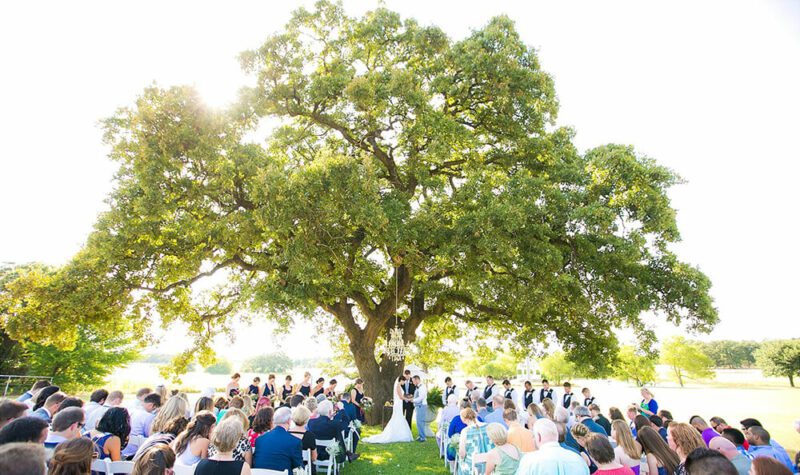 Fort Worth Mansion Wedding
Our Forth Worth mansion wedding venue can hold up to three hundred people – perfect for a large wedding! The thing about large weddings is that they can be even more stressful than an average sized wedding. We have some tips for you on how to manage a big wedding.
Having a large wedding can make those who you are closest to feel far away from you on your big day. To counteract this, have a smaller rehearsal dinner and a smaller wedding reception. Just have your closest relatives, your wedding party, and other close friends with you at these celebrations. You will be happy to have some smaller stress events, as well.
Don't necessarily try to talk and take pictures with everyone! Celebrate how you want to celebrate, it is your big day, of course. If you don't want to have a long line of people waiting to take a picture and say congratulations for half of your reception, you don't have to! Just have fun, eat, and dance; those who really want to say something or take a picture will come up to you at these times.
If you would rather greet all of your guests, don't line them up. Instead, plan on making your way table to table! This will keep the process more organized and make you more in charge of the time that you spend with each person and each table.
Having a large wedding can be more stressful, but if you use these tips, it will cut down on that stress. We would love to host your large wedding at our mansion venue. Contact us today to learn more about our availability for the upcoming year, as well as, all of the places within our venue that you can have your ceremony and reception at.
Additional Resources: