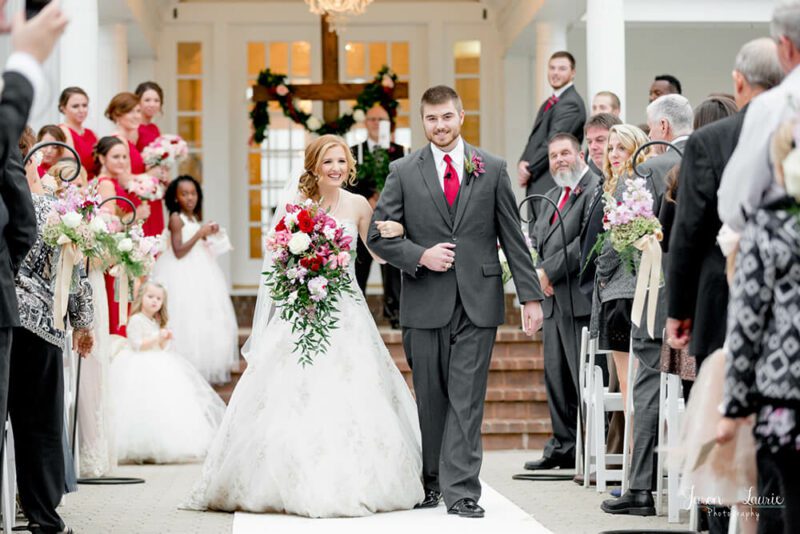 Need some Texas wedding inspiration for your wedding color palette? Lonestar Mansion has the trendsetting color palette of 2018 ready for you!
Choosing the right palette for your wedding day is a huge part of the overall style and theme that you are trying to create. From classic ivory to dusty blues, our 2018 wedding colors are soft and romantic. Accented with lush green florals and classic metallics, you're sure to find some inspiration for your 2018 wedding palette.
Soft Grey, Pastel Pink, & Green
In 2017, we saw the beginning of neutral-toned greenery weddings. In 2018, the trend will only grow stronger with a vintage green, a pastel pink, and a soft grey to tie it all together. You can easily add a gold for a pop of elegance.
Champagne & Bordeaux
Bordeaux (or Marsala) is one of those rich colors that instantly gives off an elegant feel. Pair it champagne and touches of gold, and you've got a palette that is classic and modern.
Dusty Slate Blue, Beige, & Greenery
Here's a palate that works with any season, these colors are the perfect blend of elegance and nature. Add hints of platinum to elevate it to a more formal feel.
Blush, Navy, Peacock & Gold
Navy blue is a continued color of choice because it fits so seamlessly into so many different color palettes. For this specific palette it's the base for a feminine blush, a peacock green and a classic gold to add elegance and give it a grand vibe.
No matter what colors you choose for your wedding day, we hope these trending color palettes inspire you.