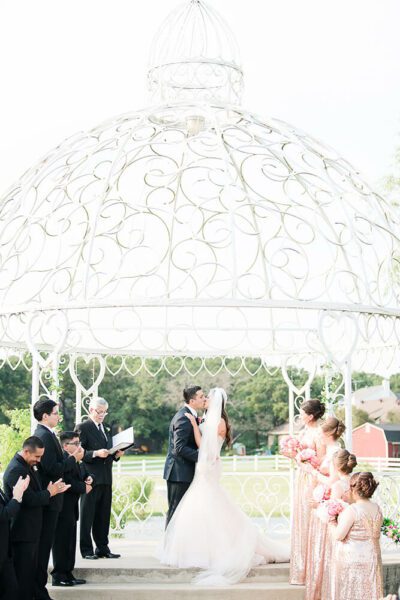 We do everything we can to make you feel like a princess at our Burleson mansion venue. Part of what makes a dream wedding come true is good planning so be sure to check out our tips for planning the perfect fairytale wedding.
Take your time
Such a special day deserves lots of time and attention to detail. The last thing you want to think after the wedding is "I wish I'd shopping around more". Allowing yourself plenty of time to plan exactly how you want it and adding those little finishing touches will make it extra special.
Prioritize the important things
It can be easy to want everything just how you envisioned it but budgeting is key. Prioritize what's most important to you. Is it that ballgown dress that makes you feel like a princess and that picturesque mansion venue? Then that's where you should invest.
Find your castle
Every princess needs her castle. If you've always dreamed of a royal wedding, consider visiting our mansion right her in Burleson. Whatever your choice is, take plenty of time to select the right venue for you.
Leave in style
A grand exit is very important to some brides. There's lots of different options from a vintage car to a horse and cart, do your research and enjoy all eyes being on you!
Additional Resources: