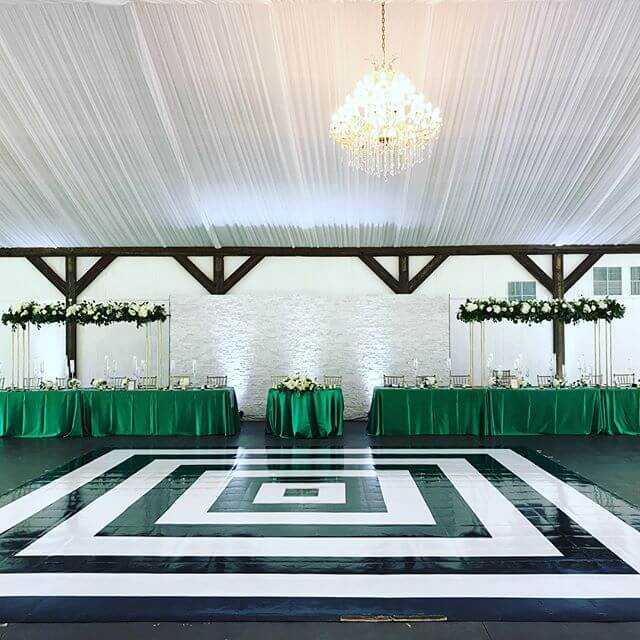 Planning a wedding is stressful enough—without adding a global pandemic to the mix. We understand the difficulty you may be facing with social restrictions and are here to help. Whether you're newly engaged or postponing your wedding, check out our simple solutions to plan your dream day from a distance.
Partner
Talk to your partner first. There's nothing more important right now than taking the time to communicate the details and decisions that are critical to your wedding plans during coronavirus. It's important to share your hopes and start prioritizing the most important elements.
Prioritize
As you determine whether to scale back, move forward or postpone, you'll need to prioritize what you value most to guide you. Is there a special date you want to honor? Does your venue matter most (yes, yes, it does!)? Are you willing to scale your guest list? Let your priorities lead your decision-making; then, make calls, check contracts and proceed accordingly.
Proceed
There are many ways to virtually tour wedding venues, hire a planner, or interview caterers. As you gather wedding inspiration and begin to move forward, don't be daunted by social distancing. Many dress boutiques offer private fittings, pastry chefs will deliver samples, and there are a million-and-one ways to find a band online. If you're knee-deep in plans and have contracts in place, simply reach out to your vendors to inquire about their policies and procedures. Let social distancing help you stay relaxed as you plan your wedding from your sofa with a glass of rosé in-hand.
Perspective
Most importantly, keep the right perspective at heart. It's important to focus on your upcoming nuptials rather than "what would have been." Allow yourself a brief pity party, but then pop the prosecco! You're getting marrrrrried! This is the most special season of your life. Look at that gorgeous rock on your hand. You found a lifetime love! 'Rona who? This is your wedding day, and it will be utterly remarkable.
To learn more about booking your dream wedding at Lone Star Mansion, get in touch with us here.
Additional Resources: