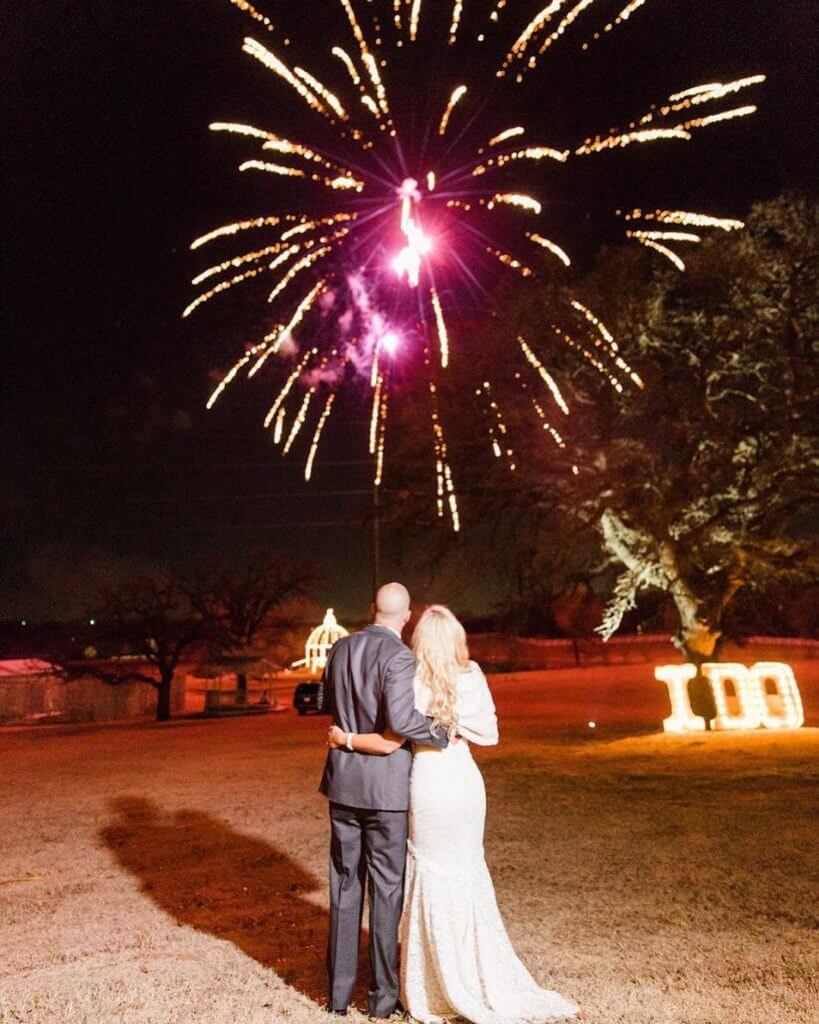 At our Mansfield ceremony venue couples like to make their wedding ceremony exit just as exciting as their entrance. Check out these epic wedding ceremony exit ideas that will be remembered by your guests for years to come.
Fireworks
You're already feeling fireworks as you walk back down the aisle with your partner in hand. Go out with a bang for a perfect for an Instagram-worthy ceremony exit.
Eco-fetti
Confetti is typically environmentally conscious couple (or the couple who wants to avoid cleanup), this snowflake-like confetti is biodegradable, water soluble and causes zero harm to animals, so you and your guests can toss it and leave it.
Blow Them Away
Believe it or not, something as simple as bubbles can make for wedding exit that looks like something out of movie – not to mention it's almost guaranteed to make your photographs look super romantic. And bonus, the mini bubbles can also act as favors.
Light up the Night
Fireworks aren't for everyone, if you want a romantic and low-key exit have guests light your way as you take your first steps into the world as a married couple.
Ride Off In to the Sunset
If you're ceremony is in a different location than your reception consider leaving in a classic car or a horse-drawn carriage for a royal exit. Pro tip: Before deciding what your ride will be, think about how easy or difficult it will be to get in and out of in your dress.