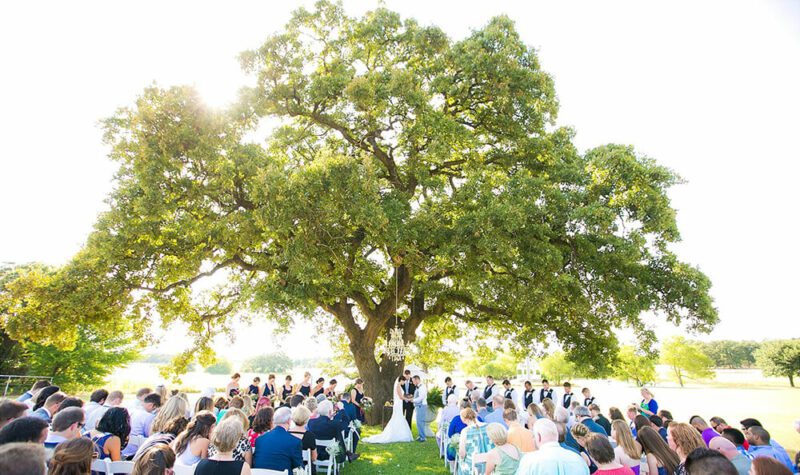 When looking at ceremony venues in Burleson have always dreamed of a big wedding but still want it to feel intimate? Big guest lists mean big spaces, which can sometimes feel to sprawling instead of cozy and personal. It takes just a few design choices and some planning to make your guests feel welcome instead of just part of the crowd.
Ceremony
For the ceremony choose a setting on our property that allows you to set up seating in the round, with guests on all sides of the altar. This will keep the last row from feeling too far, plus it will surround you with the people you love.
Multiple Spaces
Moving guests through multiple spaces versus having your ceremony and reception all in the same place allows you to work with spaces that might be on the smaller size, creating a cozier feel. For instance having your ceremony outdoors on the lawn and then inviting guests in to the Carriage House with it's low hanging drapery for a more intimate gathering.
Furniture + Tables
Use furniture and lighting to break up a large room so it feels more cozy. Lounge furniture invites your guests to settle in. Consider grouping tables to create the feeling of multiple smaller reception spaces instead of one huge one.
Dinner
One perk of having a phenomenal onsite chef is that they can provide an extra level of attention. Making sure wine glasses aren't left empty and it doesn't take too long for food to be served or cleared. Nothing emphasizes how big a group is like making your guests wait!