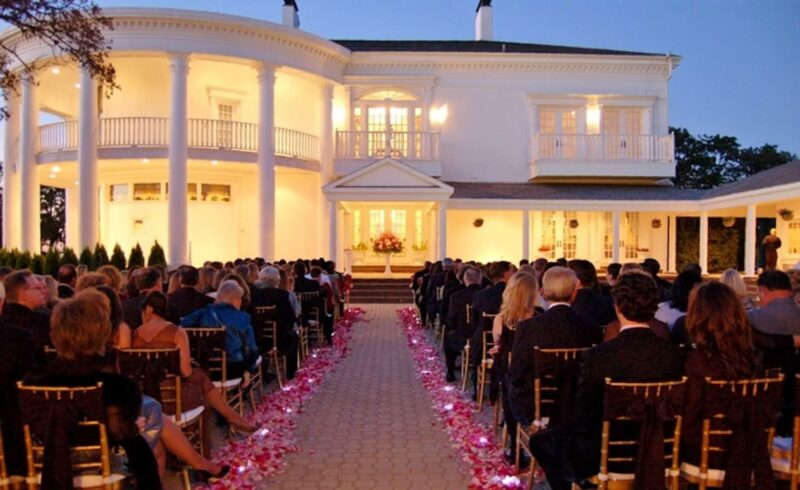 AMENITIES

Exclusive access to the property during your event
Free onsite parking
Golf cart valet service for the duration of your event
Multiple ceremony and reception options
Onsite catering through our Executive Chef
Capacity for up to 300 guests
Inclement weather options
Honeymoon Suite for the Bride & Groom (not included in all packages)
THE TOUR

To prove that Lone Star Mansion is the venue of your dreams, we will schedule a private tour to show you our various locations on property including our:
Antebellum-Style Mansion
Ballroom
Iron Gazebo on the Lake
Poolside Courtyard
Oak Tree
Carriage House
TOUR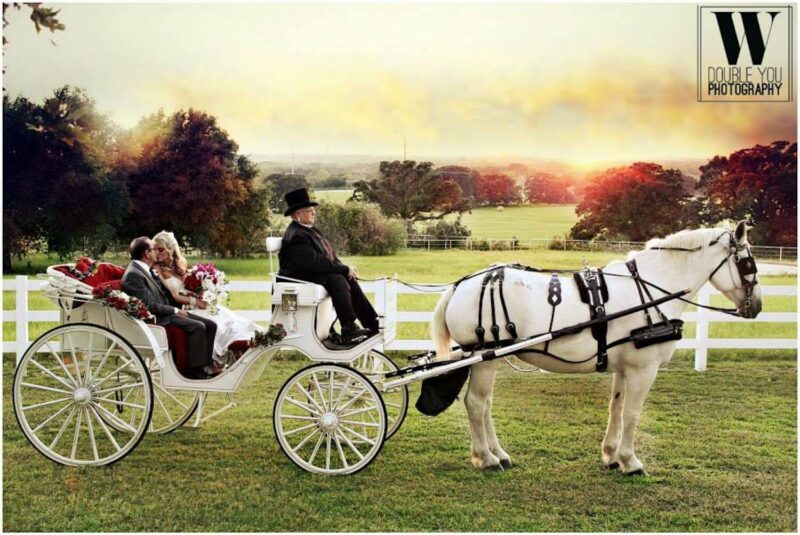 1891183_816628255067792_2249929028844464005_n
THE DETAILS

Once you have determined Lone Star Mansion is the perfect wedding venue for you, your "day of" coordinator/Event Director will reach out to you and begin working with you to confirm the details for your big day! Once your wedding day arrives, you will be the only party on property! Begin your day in our onsite Salon, complete with floor to ceiling windows that allow in all the natural light needed to make sure you and your bridesmaids look perfect! The attached Spa Area allows a bit of extra pampering with pedicure stations before you enter the Dressing Room to put on your perfect dress. While you're getting ready, your groom will have access to our amazing Groom's Room; complete with a large wooden wet bar, pool table, 70" big screen TV, separate Poker Room, and large Spa area with a Wet Sauna as well as a Steam Room. With almost 20 acres, there is always plenty of room for your guests to park in the designated areas. Once they arrive, Lone Star Mansion staff will pick them up in golf carts and bring them to the ceremony location. These golf carts will also be available again at the end of the night to take your guests back to their cars. When it is time for your ceremony to begin, your Event Director will coordinate your ceremony and work with your photographer and DJ to ensure that your cocktail hour and reception run smoothly; leaving you free to enjoy your party without stress!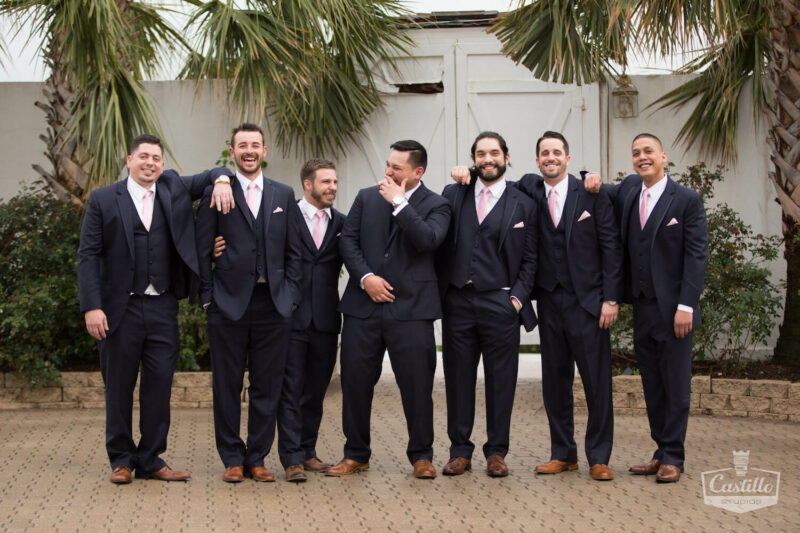 View More: http://castillostudios.pass.us/venue
THE BIG DAY

Once the big day arrives, we will typically open the doors at 11 a.m., unless specified otherwise in the package type. Guests and bridal party members can park in the parking lot of Lone Star Mansion since we have room for everyone. We can even provide a golf cart, driven by our staff, to transport people between the parking lot and the venue. This is ideal for any guests that may have difficulty walking or are not sure of where to go.
After the ceremony, we will have a cocktail hour spent away from the reception area to make sure everything is ready. Throughout the reception, we will be efficient in seating everyone, providing food and drinks, and ensuring that everyone has a wonderful time. We will also make sure there is plenty of time throughout the day for you and your fiancé to take as many pictures as your heart desires.
From the beginning of the day to the end of the night, we will provide the best service possible to help ensure a wonderful and beautiful evening. While this page summarizes the process, no wedding experience is exactly the same. Each wedding at Lone Star Mansion is unique to the couple getting married and the environment they wish to create. For more information on having your wedding at our location inquire below.
INQUIRE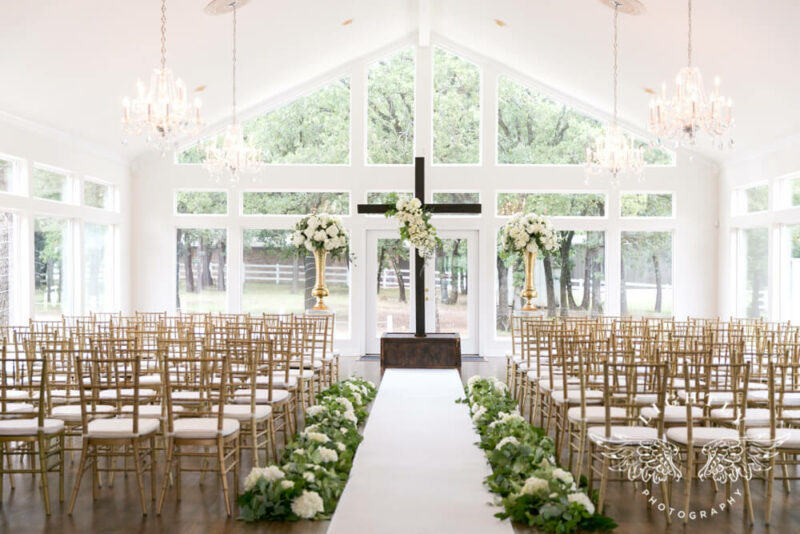 ballroom ceremony cross gold chivari aisle runner floral
SOCIAL EVENTS

At the Lone Star Mansion, we also host events and parties outside of weddings. Possible events that we can host include:
Quinceaneras
Corporate business party
Large corporate Christmas party
Engagement party
Company retreat
Birthday party
Similar to when a couple rents out our property for a wedding, we only allow one event on the property per day. Thus, whatever the event may be, you will not have to worry about other groups or events getting in the way. Not only will the event have available parking for all guests, but we will offer a golf cart service to shuttle guests from the parking lot to the event venue. Along with plenty of parking for all guests, we will make sure that guests who have trouble walking can get to the venue with no issue.
We also offer flexibility with our clients. If an outdoor event is rained out or will not be fun due to stormy weather, we will be happy to help move the event to one of our indoor locations. We will even have an event planner who will help go over all of the details beforehand to ensure everything runs smoothly. If you are interested in an event, inquire below.