Having the Covid Conversations for your Wedding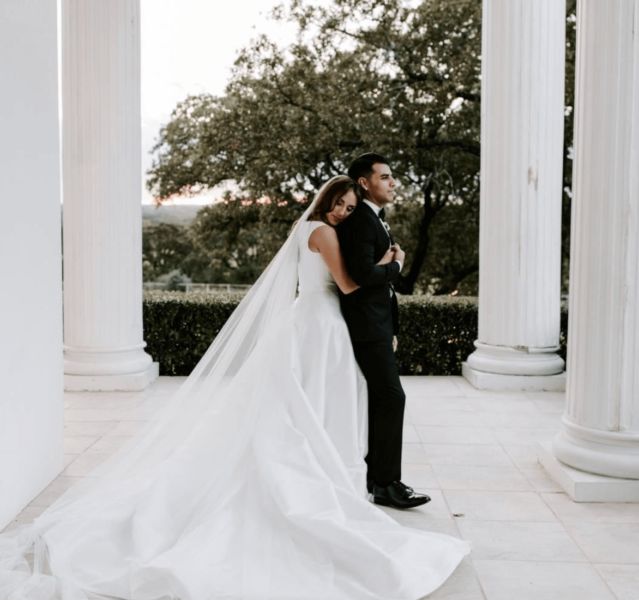 Being a couple and planning a wedding during this difficult time can add a bit more pressure and stress to your already full plate. You as the couple, are now responsible for having important conversations with your guests regarding the expectations of safety. From extra precautions with food and beverage to wearing masks, seating arrangements, dancing and even singing, you have a lot to think about and consider before your event. Luckily, your Lone Star Mansion venue coordinator, wedding planner, catering staff and every other vendor you'll be working with has been living and breathing the ever-changing regulations that are placed on gatherings by the state of Texas, and can help you make the best decisions and guide you on what conversations are necessary and mandatory with your guests.
Here are a few tips we've gathered from wedding professionals:
Keep emotions out of it! Once you've made up your mind or learned what's required, communicate that information with your guests, without your emotions getting the best of you. We all know you'd rather have everyone on the dance floor at once, or be arm in arm with your bridal party, but some things aren't possible right now, so it's best to communicate that information in advance. Doing this will help eliminate difficult conversations on the day of the event and encourage safety.
Lean on your vendors. "Our job is to help navigate conversations with guests and vendors, on how to celebrate safely, and doing so tactfully with facts, not personal opinions or emotions," says Jillian Smith, owner and managing director of One Touch Events in Atlanta.
Be confident in your decisions. Once your decisions are made, stick to them, and make sure that they apply to all of your guests. In doing this, guests will all feel more comfortable and safety will be encouraged.
Most importantly, remember, this day is about the love that you share with your fiance, your wedding will still be a memory that lasts a lifetime.