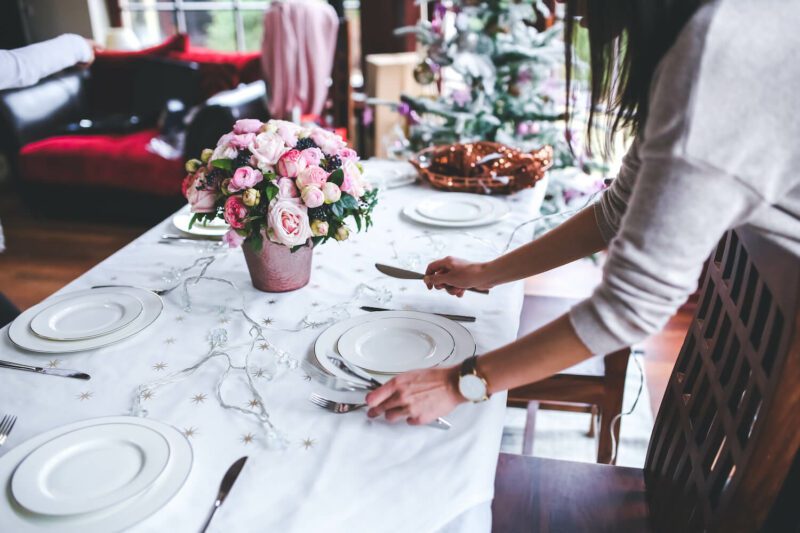 DFW Luxury Wedding Venue
We have a phenomenal exclusive onsite chef, so we do all catering in-house. We love being able to provide this additional service for our guests, brides, and grooms as it saves you an extra step in your planning process. Go ahead and cross caterer off your "Vendor to Find" list because we've got you. Here's just a couple options we have in each category for you!
We offer table displays within our catering that include charcuterie boards to hummus and pita chips. This option is great during a cocktail hour or at a grazing wedding.
Not only do we have table displays, but also passed plates. Our passed plates include favorites like classic brushetta, bacon-wrapped shrimp, chipotle chicken skewers, and lump crab cakes! There are around 10 options to choose from or you can request something else! These passed plates are priced per piece.
We have many dinner options, as well. These begin pricing at $34.95 and include great options! We have a Tex-Mex menu, a brunch menu, seafood dinners, and more! We love all of our dinner options; keep in mind, they are multi-course, as well.
Lastly, we have the option of late night snacks. These are great during the reception so that people can snack while dancing! Our late-night snacks include mini grilled cheese sandwiches, churros, french fries (everyone's favorite!), and more! These are customizable, as well.
We also offer vegetarian options if you or a loved one does not eat meat, take a look at our menu page for more information. On the other hand, if you want something specific or do not see an item on here, just let us know! We want your big day to be perfect and being able to serve your customized dish is something we would love to do for you!