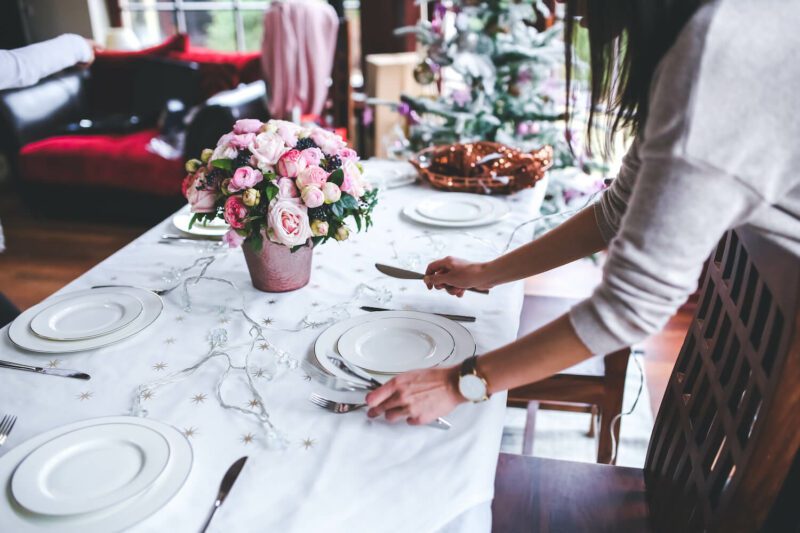 The philosophy with COVID inspired wedding favors is to acknowledge the timing of your wedding and embrace a little bit of the theme through gift-giving. Some of these wedding guest favors are suitable for a COVID-inspired note, while others can be a subtle nod to the inspiration without giving away all your secrets.
Whether you want to bring notice to the inspiration, your guests will be healthier and happier with these gifts in their COVID arsenal. Plus, these gifts are worthwhile after the wedding vs. a useless throwaway wedding favor.
Artisan Soaps: This one is a no-brainer. Washing your hands with luxurious, hand-crafted soaps aligns with the new-era of COVID. You can still put a love quote on the label. Keep it light-hearted or even comedic!
Immune Boosting Tea: We recommend a turmeric spiced herbal tea that will enhance immunity and boost metabolism. Bonus points for couples who want to include a jar of honey and a note attached.
Stay-at-home Kit: A simple nod to the stay-at-home orders we all received at the start of 2020. The "Stay-at-home" Kit might include your favorite popcorn, movie, and candy, a fun activity like a card game, or maybe even a spa day themed stay-at-home kit. It's definitely a winner if you're hosting an intimate wedding.
Succulents for the home: With everyone spending more extensive time at home, plants boost the mood and add some life to any room. Plants are all the rage in culture today, so your guests will be raving about the new addition to their plant family.
Wedding Themed Masks: Since most of your guests won't want to wear a mask with your name and wedding date around in their daily lives, try offering some masks with your thoughtful vows. If you want something more contextual, you could customize your wedding favor masks with your wedding-themed hashtag. It's a little remember to tag any photos taken at your wedding and even feature the masks on their social media.
For any virtual guests, send them one of these Covid Inspired Wedding Favors beforehand along with a bottle of champagne. They'll feel like they're a part of the experience, from the safety of their home. Ready to start ordering your wedding favors? Connect with us and reserve your big day!
Additional Resources: