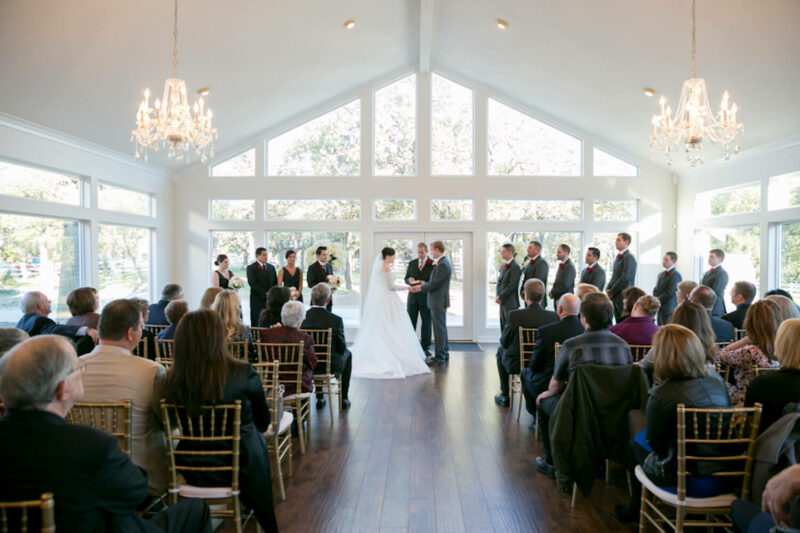 As one of the best venues in Burleson we will offer you everything you need to make your dream wedding possible, however no one can stop a three-year-old from crying in the middle of your vows or best man's speech. Which is why you may be considering an age minimum for your wedding. We've listed some things to keep in mind if do plan to have a kid-free wedding and how to make it work for your guests.
Early Notice
Communicate your decision to not have children at your wedding clearly and early. Parents will need time to arrange child care and budget for the expense. If you have a wedding website be sure to add this in your Q&A section and add it to any other wedding communications you send out. Just remember to remain clear and polite.
Keep Things Positive
It's not what you say, but how you say it that will make the difference between an offended parent and a more understanding parent. Being too succinct or blunt can make your guests feel like you're being rude in your request. Try to word your request as a chance for parents to have some kid-free fun.
Provide Child Care Options
It can be extremely difficult for some parents to find childcare. If it's really important to you that a guest be at your wedding consider offering to provide accommodations for childcare.
Allow Children at Other Events
There is the option to request children not attend the ceremony but are allowed to attend the reception–especially if you can provide childcare during the ceremony. That being said, if you can't provide childcare and your reception is right after your wedding at the same venue this may not be an option. If you plan on having other events throughout your wedding weekend perhaps make at least one of them kid-friendly so those parents can be a part of some of the festivities.
Expect some to RSVP "Cannot Attend"
It is no secret that being a parent is tough and you should be ready for the real possibility that some of your friends and family may not be able to make it because of their children not being able to attend. Ultimately, if a wedding without children effects a large portion of your guests, you may want to reconsider if a child-free wedding is right for you and your guests.